Burlington City Arts has announced the 2010 Barbara Smail Award winner — Vermont artist and designer Anthony Sini.
Fran Stoddard, who nominated Sini for the award, writes, "Tony has given of himself to the art community through his commitment to the arts community in general and through participation in several community art events, including Wes Disney projects, print shows, and Don Hanson's extravaganza print event."
Sini has been an active artist in the Burlington area since the early 1970s. He attended the School of Visual Arts with a concentration in Illustration and Design, and spent time working at the Vermont Studio Center in Johnson. For 15 years, he was the Art Director/Designer at Sandage Advertising, and he has been doing freelance designing for more than a decade.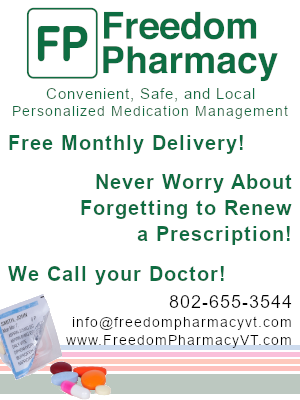 As the recipient of the award, he will receive $1,000 and use of Burlington City Arts' facilities for one year.
Friends and family of Barbara Smail, a well-loved and highly respected artist from the Burlington area who died in the fall of 2001, established the Barbara Smail Award. The award is given to a mid-career Vermont-based artist who has a desire to expand his or her creative experience and has displayed an enthusiastic support of his or her peers.