The Vermont International Festival will be celebrating its 24th  year of showcasing arts, crafts, food, dance, and musical performances representing cultures from all over the world December 2-4, 2016 at the Champlain Valley Exposition, Route 15/Pearl Street  in Essex Junction, VT. There is unlimited, free parking and it is handicapped-accessible. CCTA provides public bus service to the Champlain Valley Exposition grounds.
This year we welcome several NEW crafters, including artisans from Peru, Uzbekistan and India. Fidel Palomino, coming to us from Ayacucho, Peru, will be bringing handmade, traditional, colorful retablos which "represent the cosmovision of Andes and Amazonian people", depicting costumes and folklore from Peru. From Bukhara, Uzbekistan, Shukhrat Pulatov will bring to us beautiful handmade silk carpets and embroideries. His family business, started by his grandparents produces silk, double-sided carpets which are unique to Uzbekistan. Samat Maheshwari will be representing a group of 12 artisans based in western India. Through sales of their block prints, tie dye, embroidery, metal, bead and lacquer work, they hope to raise the standard of living for these indigenous artists. The Guatemala Art and Culture Connection features art from traditional Mayan villages in Guatemala. Original oil paintings depict traditional daily life, nature and images of Mayan history. Crafts include beadwork and weaving based on centuries old traditions. In addition to these, there will be over 50 other craft vendors and community groups from countries all over the world.
Friday, December 4th is Children's Day, when busloads of children from all over Vermont experience firsthand the excitement of having a passport stamped by all of the countries represented at this celebration of the arts. The festival will be open to the public Friday evening 5-8 pm, Saturday 10-6, and Sunday 10-5. Tickets will be on sale at the door: $7 for adults; $5 for children 6-12 years old; $5 for seniors (65+); $20 family pass; children under 6 are FREE.  Admission is good for the entire weekend.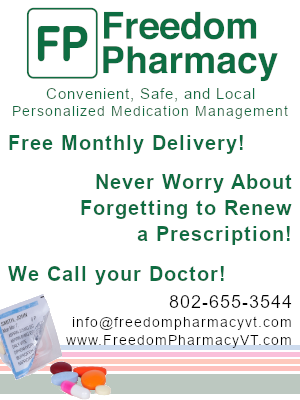 There will be two stages of entertainment featuring performers such as Spirit Wing, Maiz Sandoval, On the Border Morris, the St. Andrew's Pipe Band, DsantosVT, Jeh Kulu Dance and Drum Theater, Lokum, A2VT, Grup Anwar, Mary Brust, Heather Morris Celtic Dancers, and too many others to mention.  Food vendors this year will have treats from Brazil, Uruguay, Turkey,  Philippines, Italy, Tibet, Poland, China, Austria, India and Democratic Republic of the Congo.
The Vermont International Festival has again been named one of the Top 10 winter events in Vermont by the Vermont Chamber of Commerce. The Vermont International Festival is a program of the Vermont Performing Arts League, which is located at North End Studios in Burlington. Visit the Facebook event page discussion where new vendors and performers are added daily. Don't miss this 24th annual festival where we bring the world to Vermonters.