By Adam White
With a twinkle in her eye and her fingers dancing across the keys of an organ, Allison Brayton is the picture of youthful exuberance — at age 94.
"Even my doctors ask what my secret is," Brayton said.
Each week, the Morrisville resident drives 80 miles round-trip to play the organ at Williston's Keys to Fun Lesson Center, part of an active lifestyle that she credits for keeping her going at an age when the music has stopped for most people.
"I've always been active," Brayton said. "It's what keeps me young."
Brayton also acknowledges that genetics might be playing a role in her longevity. Her mother, Mable, lived to be 95, and she had a great grandfather and grandfather who both saw their 98th birthdays.
"I come from a long line of family members who reached their 80s and 90s," Brayton said. She is the youngest of seven children, and has "outlived them all." She does have a sister-in-law, Elinor, who is 96 and lives close by in Morrisville.
"Studies of successful aging suggest that genetics only contributes to a component of what leads to a long and healthy life," said Dr. Gary Small, director of UCLA's Memory and Aging Research Center and author of The New York Times bestselling book, "The Memory Bible." "Considerable scientific evidence is pointing to lifestyle choices like remaining engaged mentally and socially as strategies for living better longer."
Brayton moved to Vermont from Massachusetts nine years ago, after retiring from her career as a senior control clerk at Bank of Boston. She moved in with her niece, Judith Pease, and became active in the Stowe Community Church.
Having taken piano lessons and served as a church soloist earlier in her life, Brayton was drawn to a display of organs during a trip to the annual Home Show in South Burlington shortly after her move north. She entered her name in a drawing, and won a 10-week trial at Keys to Fun. She has been a regular there ever since, known as a no-nonsense student who is much more likely to belt out "Amazing Grace" than "Take the A Train."
"I like religious music," Brayton said. "I don't care for jazz."
"She takes (her lessons) very seriously," said Tom Arnold of Keys to Fun. "She's the kind of person who, when she gets an assignment, follows it right to the letter."
That attention to detail is also evident in another of Brayton's passions: counted cross-stitch embroidery. She stitches complex sample pieces for a needlework shop in Stowe, and gifted Keys to Fun an embroidered wall hanging of a musical note.
"That one took a couple of months," Brayton said. "Counted cross-stitch can take a lot of time — you have to be very patient."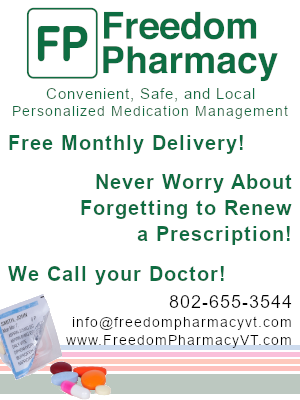 Driving is no problem for the nonagenarian, thanks to her "good eyesight" that she says is also a necessity for the type of needlework she does. She appreciates driving in Vermont, after spending years battling traffic in the Bay State's biggest city.
"Going home, even at rush hour, is a lot easier than in Boston," Brayton said. "The drivers here are much more courteous."
Interaction with other people might be the most important fuel for Brayton's "drive" to live each day to its fullest. A recent study by psychologist Howard Friedman, co-author of the book "The Longevity Project," cited social connectedness as a contributing factor to living a long life. In that way, Keys to Fun has proved to be somewhat of a Fountain of Youth for Brayton.
"Meeting people is one of the main reasons why I come here," she said. "This is a great group of people."