Helen Day Art Center presents IMPRESSED: Vermont Printmakers 2012 featuring ten of the strongest artists working in print in Vermont.
Exhibition runs through Sept. 9.  Gallery
hours are Wednesday through Sunday,
12-5 p.m. and by appointment.
The ten artists in the exhibition work primarily in print, and many of them are pushing the medium past its limits. From basement studio experimenters, to clusters of artists drawn together around a press and a studio, these artists are engaged in a great visual dialogue about the capabilities of printmaking, with voices that speak with scientific precision, fantastic abstraction and everything in between.
Present in the exhibition is the influence of place on the artist's work. Many of these artists live part-time elsewhere and their work contrasts the Vermont landscape and their roots in other places. In some cases, the landscape is the subject, while for others the relationship is represented abstractly.
Winooski Artist Bill Davison's work addresses the 9/11 attacks and his emotional relationship with New York City where he lives part-time. For Sarah Amos, a native Australian, data and maps of Australian territory and the waters nearby form the matrix on which her dazzling imagery hangs.
Helen O'Donnell co-founded Twin Vixen Press in Brattleboro in 2007. Almost wiped away by Irene, the studio is back in shape and Helen is printing again. She is a gardener whose practice spans the Atlantic -England and the U.S.,  and whose life has taken her from Mount Desert Island, Maine to Italy; Bellingham, Washington; Utah;  England; and now to Brattleboro, Vermont. Her work reflects the hands-on nature of gardening and the wide range of territory she has covered. Twin Vixen co-founder Briony Morrow-Cribbs' imaginative prints represent–in stark precision–animals and animal-humans as a way to examine the differences and similarities between us. Also at Twin Vixen Press, Bobbi Angell's background as a scientific illustrator results in compulsively precise renderings of plants and organic forms– Albrecht DÜrer approves, and beauty abounds.
Mickey Myers of Johnson, Vermont is firmly rooted to Lamoille County. Working from her car at a variety of locations, she makes both muted and fiery landscape mono-prints of the Lamoille Valley.  She reworks these even after the print is made. That her prints are of the same family is obvious, but each is brilliantly unique.
Rachel Gross of Two Rivers Press in White River Junction creates her own spaces. Her semi-abstract prints manipulate perspective and volume to make physical compartments, landscapes and architectural forms. Both playful and ominous, these transport the viewer to another dimension.
Also working at Two Rivers Press in White River Junction, Lois Beatty draws beautiful connections between natural forms and her abstract shapes. Lois uses a range of techniques for her plates including solarplate etching and collagraphs.
Don Hanson of Stowe, Vermont is the experimenter, tinkerer, and rebel of the group. He makes work that is layered, bonded to metal, built up and distressed–over and over again. A core component of his aesthetic is to reject anything precious or pretty. The subjects of man, nature and conflict dominate his images where the evidence of his hand is everywhere and the connection to printmaking as we know it is tenuous.
Similarly sequestered and physical, Lynn Newcomb of Worcester makes massive, bold images inspired by sculpture, both hers and that of others. It is difficult to tell which influence the other; do her prints map the way to her hand-forged metal sculpture, or does her sculpture practice find a home in printed representation?
Artist List:
Sarah Amos: Fairfield, Vermont
Bobbi Angell: Marlboro, Vermont
Lois Beatty: West Lebanon, New Hampshire
Bill Davison: Winooski, Vermont and New York City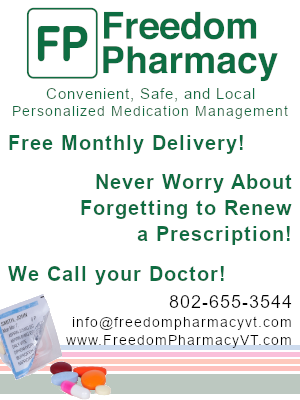 Rachel Gross: White River Junction, Vermont
Don Hanson: Stowe, Vermont
Briony Morrow-Cribbs: Brattleboro, Vermont
Mickey Myers: Johnson, Vermont
Lynn Newcomb: Worcester, Vermont
Helen O'Donnell: Brattleboro, Vermont