"Autumn on East Main" is a new photographic exhibit at Gallery 160 in Richmond through Nov. 24, featuring works by Scott & Kelly Funk, celebrating the sights, lights, and feeling of fall.
Hours are by chance or appointment and visitors are encouraged to call ahead 434-6434. Gallery 160 is located at 160 E. Main in Richmond.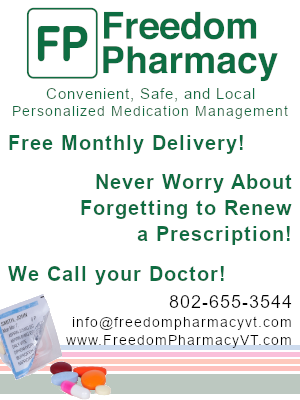 Directions at www.vermontfunk.com.