Burlington City Arts has received significant funding totaling nearly $25,000 to support a new exhibition and residency from international artist and Shelburne, Vermont native Jonathan Harris, at the Firehouse Center on Church Street through October 23.
Funding for the exhibition, entitled "Inner Landscapes" has been provided by Champlain College, The University of Vermont Department of Engineering and Mathematical Sciences and The UVM Office of the Vice President for Research, with in-kind support from Small Dog Electronics.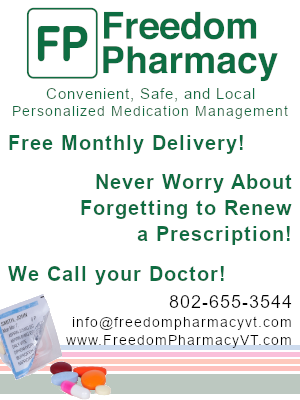 "The cost of a typical exhibition is between $3,000 and $5,000, so what's unique about this exhibition and what this funding will allow for is an accompanying residency, where for four months the artist will be in a dialogue with artists, students, professors and faculty – it's truly immersive," says BCA Executive Director Doreen Kraft.
Inner Landscapes is an important part of Burlington City Arts, which is dedicated to the promotion of excellence, experimentation, and education in all forms of contemporary art.
For more information about gallery exhibitions, special events, classes and workshops, please call 802.865.7166 or visit burlingtoncityarts.com.