Lyric Theatre Company presents 'A Christmas Story The Musical'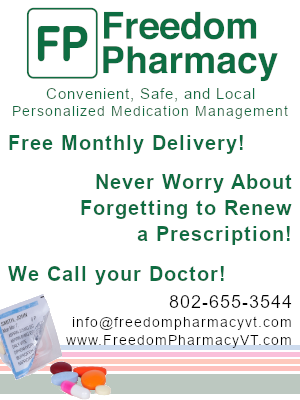 By Pat Boera
Just in time for the holiday season, Lyric Theatre Company's "A Christmas Story The Musical" will debut on the Flynn Center MainStage. In 1940s Indiana, a bespectacled boy named Ralphie has one wish for Christmas—a Red Ryder BB gun. A kooky leg lamp, pink bunny PJs, a cranky department store Santa and a triple-dog-dare to lick a freezing flagpole are just a few of the obstacles that stand between Ralphie and his dream. Based on the book by Jean Shepard and classic movie, the show captures holiday wonder with funny and heartfelt songs from the Tony-winning songwriting team of Benj Pasek and Justin Paul ("Dear Evan Hansen" and "La La Land"), show-stopping dance numbers, delicious wit and a heart of gold.
Productions like this don't just happen magically. The artistic team and designers start planning one to two years in advance to mount a show. Open auditions are held 12 to 14 weeks out, with crews simultaneously working on set construction and decoration, props, costumes, hair, make-up, sound, lighting and other aspects of the show. For "A Christmas Story The Musical," there is activity seven days a week at Lyric Theatre Company's new Creative Facility at 7 Green Tree Drive in South Burlington. Lyric sold its former warehouse in Williston and moved to the new South Burlington space in May. Presently, the Green Tree Drive address houses the administrative office of the organization and a spacious warehouse for set-building, costume construction and fabrication of props. Phase two of a capital campaign will support the renovation of another part of the building where rehearsals will take place for future Lyric shows. This show is rehearsing at donated spaces in South Burlington and Williston.
"A Christmas Story The Musical" is a family affair for the Kendall's of Shelburne. Producer Stephen Kendall is current chair of Lyric's Board of Directors and a second generation Lyric member. His mother Marianne was a founding member of the organization. Kelly Kendall is artistic director, and daughter Kate is co-assistant director. All three have appeared onstage in Lyric productions, but also enjoy being in these important leadership roles. Joining them in helming the team are music director Martin Hain, choreographers Kate Whalen and Doris O'Brien, co-assistant director Brent Garrow, and stage managers Pam Carter and Shirley Sweet. 
For every person on stage in a Lyric Theatre Company production, there are at least three others who contribute their behind-the-scenes talents to bring the show to life. Community members are encouraged to view the list of volunteer opportunities and work schedules for the respective crews on the Lyric website—lyrictheatrevt.org. 
"A Christmas Story The Musical" will be Lyric Theatre Company's 91st production on the Flynn MainStage with performances Nov. 9 through 12. Tickets are on sale through the Flynn Center Box Office or online at www.flynntix.org.