By Marianne Apfelbaum
Hoping to bring a bit of the Big Apple to Vermont's performing arts scene, Theresa and Yukio McDonough opened Diversity Studios For Art & Entertainment in downtown Burlington in February.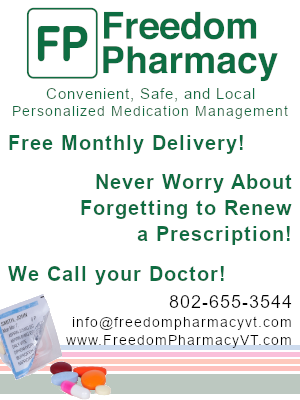 The young couple, both 24, grew up in Vermont, but spent several years immersed in the acting and music scenes in New York and Los Angeles. Theresa, a director and actor, studied at the Weist Barron acting school in New York City. Yukio, a producer and musician, has a degree in arts management from New York's Purchase College. They met as teens and have been together ever since, recently getting married and forging ahead with their entrepreneurial plans. "Working together and doing this as a couple is huge," Theresa says.
The idea for the studio was borne out of inspiration…and necessity. After trying unsuccessfully to land "decent jobs" when they returned to Vermont, the couple decided to take matters into their own hands. The nonprofit company's mission "is to provide a fun, safe and professional environment for students of all ages who want to learn a new art or improve their talents," says Theresa.
To that end, the duo are surrounding themselves with professionals in a variety of arts-related genres including musical theater, comedy, acting, voice, music, and even "hobby art." In addition to the couple, instructors for Diversity's classes include: actress and vocalist Natalie Miller; actor, musician and recent Higher Ground Comedy Battle winner Nathan Hartswick; musician and poet John Powell, a Williston native; and musician Brendan Coyle. "Diversity Studios wants to put Vermont's best art educators back to work," the McDonoughs say.
They are also working with Bruce Wilson, the director of Service Rendered. The nonprofit organization runs the Chill Out Centers – teen activity centers–at the University Mall in South Burlington and Diamond Run Mall in Rutland. With Wilson's guidance, the McDonoughs hope to encourage "at-risk youth" to become involved with the studio and channel their energies into positive activities in the arts. "We chose the name Diversity Studios because we want it to encompass everything…music, theater, acting, and all different kinds of people – (the name) has a positive connotation," Theresa says.
Adult classes include standup comedy, acting and poetry. Summer offerings are being finalized.
All ages can take advantage of private and group music and voice lessons. The cleverly and comfortably designed studio space – with stone walls, strategically placed stage curtains and a distinctly urban vibe — has a fully equipped music studio for budding singers and bands, a rehearsal room and music production services. In addition, the ambitious duo is producing a concert at the Memorial Auditorium Annex on April 29 featuring local R & B artists as well as Inner Core, a "positive" R & B, jazz and classical group from New York City that Yukio has worked with and managed for about five years.  A hip-hop event is in the works for June 29 at Memorial Auditorium Annex.  "We really want to bring a New York feel to Vermont," Theresa says.
Diversity Studios For Art & Entertainment is located at 115 College Street in Burlington. Phone: 865-ARTS. Web: www.diversitystudios.com.