The Dorset Theatre Festival (DTF) is pleased to announce a new component of its Summer 2009 programming. From August 18-28, DTF will present a new theatrical adaptation of the children's classic, "Alice in Wonderland." "I am thrilled to continue DTF's commitment to producing work for family audiences that began with last season's hit "A Year With Frog and Toad," says Artistic Director Carl Forsman. "This new, thrilling version of "Alice in Wonderland" will delight audiences of every age!"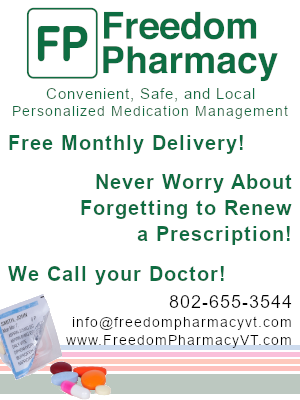 With kooky, mesmerizing movement, puppetry, dance, zany inventions and a few other quirks along the way, Dorset Theatre Festival invites you to take a trip down the rabbit hole and into a whole new way of thinking and seeing. DTF's production of "Alice in Wonderland," based on the novel by Lewis Carroll, will be adapted and directed by Tracy Bersley, the choreographer of last summer's hit, "A Year With Frog and Toad." The Festival is thrilled to have her back again this summer, bringing her unique and creative vision to this classic story. "When I was young, before computer games were the norm," Bersley says, "my brother and I would make fortresses out of cardboard boxes and old sheets. Wild, elaborate stories emerged and our imaginations could keep us occupied for hours. In the spirit of this kind of creation, my adaptation of 'Alice' will captivate all ages with whimsical visions that could only come from that desire to build something from nothing."
This family-friendly production will run in repertory with the mainstage musical "Marry Me A Little," from August 18 – 28. "Alice" will be performed and designed by the Festival's non-Equity acting company, in collaboration with the young artists serving as interns for the summer. After each performance, ticket holders will be invited to meet the cast and get a special tour of the Playhouse stage.
Dorset Theatre Festival's mainstage 2009 season includes Conor McPherson's "St. Nicholas, Merton of the Movies" by George S. Kaufman and Marc Connelly, Agatha Christie's "The Hollow," and the musical "Marry Me a Little," featuring songs by Stephen Sondheim, conceived and developed by Craig Lucas and Norman René.
$110 subscriptions and $130 Pass Plans are available through June 30. Each subscription includes one ticket to each of the four mainstage plays. Each Pass Plan includes four tickets to use at any point during the summer. Subscribers and Pass Plan holders will be able to purchase tickets for "Alice in Wonderland" at a discounted rate of $10 per ticket. For more information, call 802-867-2223 x200 or visit www.dorsettheaterfestival.org. Single tickets for Summer '09 go on-sale in June and will be available at www.dorsettheatrefestival.org, by calling 802-867-5777, or by visiting the Playhouse Box Office at 104 Cheney Road, Dorset. Mainstage productions cost $37 for performances Tues.-Thurs. and $42 for performances Fri.-Sun. Tickets to "Alice in Wonderland" cost $16 each.
A complete calendar of all 2009 performances is available at www.dorsettheatrefestival.org