The Dorset Theatre Festival's 35th anniversary season promises a great mix of classic and new plays from June through Labor Day weekend. Four Main-stage plays are planned as well as additional season programming including a New Play Reading Series and family programming.
"The Pavilion" by Craig Wright will run June 28-July 11. Written by the award-winning writer of the hit TV series "Lost" and "Six Feet Under," it is by turns poetic, comic, romantic and philosophical. For baby boomers, the play is pleasantly reminiscent of "The Big Chill," and has been hailed by critics nationally as the "Our Town for our time."
"Fallen Angels" by Noel Coward runs July – July 26. Charming and frothy fun for the entire family by a master of high comedy, this is Coward at his inimitable best.
"Murder on the Nile" by Agatha Christie runs July 28 – Aug. 15. Join in the fun as you travel down the Nile on a paddle steamer with a cast of characters guaranteed to keep you guessing. One of Christie's best "who dunnits" packed with murder, intrigue and fun for all.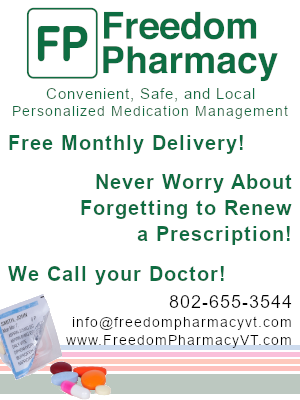 The Festival finishes the season with the touching comedy "When Something Wonderful Ends" by award-winning playwright Sherry Kramer. Watch as a woman packs away the belongings from her childhood home after the loss of her mother. With great comic flair, the skilled Kramer invites us to ponder our own dependence on foreign oil as we watch our heroine re-discover her childhood Barbie collection. This special presentation will be part of a weeklong "Going Green Symposium" which will run from Sept. 1 – 5, and will include speakers, demonstrations and discussions, all free and open to the public.
Family programming continues this year with the entertaining classic play and recent hit movie "Fantastic Mr. Fox" by Roald Dahl, running July 10 -Aug. 14. The Festival will present six free Saturday matinee performances followed by a Children's Book Fair hosted by Northshire Bookstore featuring the work of author Roald Dahl as well as his famous illustrator Quentin Blake.
The New Play Reading Series — a collaboration between The Lark Play Development Center and DTF  — will expand this year to include monthly staged readings free and open to the public. Writers will be in attendance and the audience is invited to discuss and respond to the play directly after each reading.
For tickets and more information visit www.dorsettheatrefestival.org or call 802-867-2223.