Helen Day Art Center presents the 21st year of Exposed. This outdoor sculpture exhibition features 15 artists and collaborations presenting over 30 sculptures and installations throughout the town of Stowe. Local and international sculptors have installed work along Main Street, the Recreation Path and on Helen Day Art Center's property. Monica Herrera, from Mexico City, was chosen by this year's jury and curator to be the featured artist. She spent two weeks installing wind chimes throughout Stowe.
The remaining artists in the show are a mix of local and international artists who create a balanced survey of contemporary public sculpture.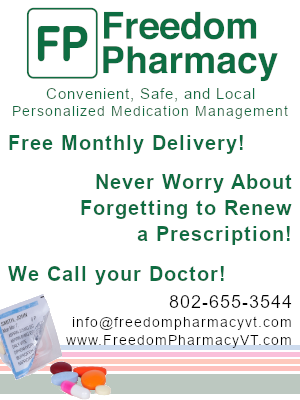 Five local and national creative writers have written a collaborative poem, called a renga, under the direction of writer m. pinchuk (San Francisco). This poem is displayed on five storefront windows throughout the town and is thematically specific to summer and fall in Stowe.
The exhibit runs through mid-October. For more information, visit helenday.com/exposed.