The Flynn Center for the Performing Arts offers a wide variety of entertainment for spring including:
Global Traditions Series
Called "an upbeat heroine of contemporary Afro-pop" by the New York Times, Grammy Award-winning singer, dancer, and songwriter Angélique Kidjo returns to the Flynn Center with musical connections that link every part of the world—Afro-funk, reggae, samba, salsa, gospel, jazz, Zairean rhumba, zouk, and makossa. Kidjo's recent performance at the World Cup has received accolades worldwide (Friday, April 29).
Dance Series
Jane Comfort and Company's Faith Healing, inspired by Tennessee Williams' The Glass Menagerie will have two performances in FlynnSpace, Thursday and Friday, April 7 and 8.
Broadway Series
Mix a Hitchcock masterpiece with a juicy spy novel, add a dash of Monty Python and you have The 39 Steps, the two-time Tony and Drama Desk Award-winning, fast-paced whodunit that features nonstop laughs, over 150 zany characters, an on-stage plane crash, handcuffs, missing fingers, and some good old-fashioned romance (Friday, May 13).
Jazz Series
Robin Eubanks transforms the trombone from an aging relic to a youthful augur of the future, with his band EB3 (Saturday, April 9).
Family Series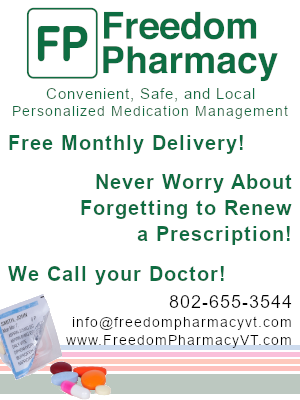 The Emmy-Award winning science show starring Paul Zaloom, Beakman on the Brain (Saturday, May 7).
Info: Tickets for the Flynn's 2010-11 season are on sale — call 802-863-5966 or visit www.flynncenter.org. For a brochure describing the entire Flynn 2010-11 Season: download a pdf at www.flynncenter.org/1010brochure.pdf