Wickedly Funny Stand-up Legend Joan Rivers
Thursday, April 26, 7:30 p.m.
MainStage
Known for her juicy gossip, raspy voice, and fast, politically incorrect one-liners, the wickedly funny Joan Rivers performs an evening of her newest and most outrageous riffs on Hollywood, pop culture, celebrities, reality TV and award show fashion.
Described as a "force of nature" and "a post-menopausal Lenny Bruce," Rivers is a best-selling author, Emmy-winning talk show host, Tony-nominated actress, 2009 NBC Celebrity Apprentice winner, and savvy businesswoman who has overcome great odds to reinvent herself time and again. Rivers was also the subject of the fascinating and touching 2010 documentary, "A Piece of Work."
A true pioneer of irreverent comedy, the incredible, inimitable, and unedited queen of the red carpet comes to the Flynn for a hilarious show.
Local stand-up comedy favorite Jason Lorber opens the show. Lorber is a standup comedian, improvisational artist and actor of stage and screen. Lorber has performed with improvisation troupes in Vermont and California, and teaches improvisational workshops in the Burlington, VT area.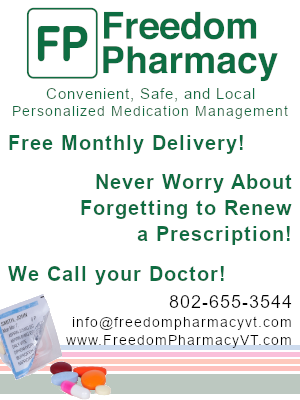 Alvin Ailey American Dance Theater
Sunday, April 22, 7 p.m.
MainStage
Alvin Ailey American Dance Theater has dazzled audiences worldwide for over 50 years with unparalleled artistry. The company brings African-American cultural expression and the modern dance tradition to stages around the globe. Ailey's legacy—shaping dancers of extraordinary technique, passion, and inimitable style—continues under the leadership of choreographer Robert Battle, Judith Jamison's hand-picked successor. Called "possibly the most successful modern dance company on the planet" and "sleek, athletic masters of the universe" (New York Times), the evening includes Ailey's signature masterpiece, Revelations, which uses African-American spirituals and holy blues to explore the places of deepest grief and utmost joy in the soul.
Broadway National Tour: Disney's "Beauty and the Beast"
Thursday, May 10, 7:30 p.m.
MainStage
Disney's Beauty and the Beast, the smash hit Broadway musical, comes to the Flynn for one night only. Based on the Academy Award-winning animated feature film, this eye-popping spectacle has won the hearts of over 35 million people worldwide.
This classic musical love story is filled with unforgettable characters, lavish sets and costumes, and dazzling production numbers including "Be Our Guest" and the beloved title song.
For more information and tickets:
Flynn Website: www.flynncenter.org
FlynnTix Box Office Window:
153 Main Street, Burlington
FlynnTix Phone Orders:
802-86-FLYNN / 802-863-5966 voice/relay calls welcome
FlynnTixWeb Site: www.flynntix.org