Revered singer-songwriter, musical and political activist Si Kahn returns to this year's Champlain Valley Folk Festival July 29-31on the Great Lawn of Burlington's Waterfront Park and at the Main Street Landing Performing Arts Center.
Most recently appearing to enthusiastic audiences at the 2008 Festival, Si's songs of family, community, work and freedom have been recorded by more than 100 artists and translated into half a dozen languages. Such songs as Aragon Mill, Gone Gonna Rise Again, Go To Work On Monday, and Rubber Blubber Whale have become a part of the oral tradition, and are sung in folk clubs and living rooms around the world.
Now in its 28th year, the Champlain Valley Folk Festival brings together the best elements of the area's centuries-old and recent traditions – its Quebecois, Native American and European roots, as well as great music from the wider world. This year's festival will include World Gypsy Jazz, African music from Mali, ragtime and blues from a precocious 22-year-old blind musician from Brooklyn and a variety of styles from some of Vermont's finest performers.
The Champlain Valley Folk Festival moved to Burlington's Waterfront Park from Kingsland Bay State Park in 2010 to make this outstanding music festival accessible to more people. Events will be held at the Main Street Landing Performing Arts Center and on the Great Lawn of Burlington's Waterfront Park. For music listeners, performers rotate among multiple venues, combining talents in themed workshops or sharing their music concert style. A large dance tent with a wooden floor will feature participatory dancing – contras, squares, English, Scottish, Swing, French waltzes, a family dance and more. A variety of craftspeople will display their wares, and a variety of food vendors of various ethnic backgrounds will be on the grounds.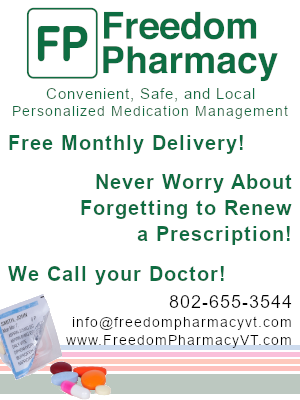 The Festival begins at 5 pm on July 29 and winds up on Sunday, July 31. Tickets: Flynn Regional Box Office (www.flynntix.org, 802-863-5966) or at the gate. For more information visit www.cvfest.org.