By Susan Green
Some lives proceed in a relatively straight line. But there are people, like Horace Williams Jr., who zigzag wildly while reaching for their share of the American Dream.
Now approaching 60, this quintessential jack-of-all-trades produces music and film in the crazy-quilt of a home he constructed from scratch on a steep South Starksboro hillside. Williams dubbed his basement business Little Castle Studio, an homage to the stone quasi-Tudor house with gingerbread flourishes that he's still completing after three decades of residency.
"This place comes from my childhood fantasy and doodling in high school," Williams suggests.
Much of that childhood was spent in his native Connecticut, although the family briefly relocated to Strafford, Vermont. Williams was 13 and back in southern New England when his father, a builder, died of cancer. His wife then struggled to raise their five children. (A sixth sibling was born years later.)
At 14, Williams became a vocalist, keyboard player and guitarist. "I made my living hodge-podge, helter-skelter in various bands for the next eight or ten years – country rock, Top 40, Jimi Hendrix, Motown," he recalls. "Just trying to keep the bills paid."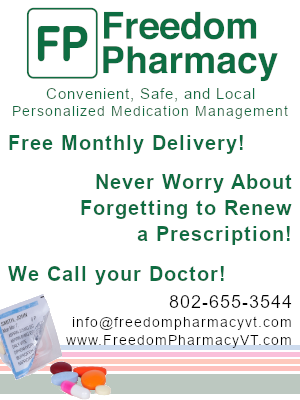 A University of Connecticut electrical engineering student with a B average, Williams quit school during his sophomore year. "I had an epiphany," he says of his disillusionment. "People in simpler professions have more humanity. I decided to make a break in my inertia."
This indisposition to motion was soon the focus of his subsequent job at Space Electronics, which did consulting work for the military. He remained there for two years, doing "patent drawings for a moment-of-inertia measuring device," Williams explains, a scientific process relevant to "anything that spins."
He put an ad in the paper as a cabinetmaker but, at age 19 or 20, "I got shanghaied by a counselor to spend a week at a church camp in Northfield. That became another epiphany. It changed my outlook."
Vermont teens appeared to be better-behaved than their peers in Connecticut, where he returned after the bucolic interval. But the Green Mountains beckoned. "I wanted to be where the air and water are clean, where people still give a hoot about each other."
So, in the mid-1970s, "I loaded all my stuff into a van and with a Shell credit card, drove back north. I turned around on a dime, with no prospects and no money. I just wanted to be deliberate about my choices."
Although his financial situation required a nomadic lifestyle, Williams jumped at the opportunity to invest in a patch of South Starksboro land along with three friends. "It took three years to convince a bank to loan me $7,000 to begin building. By then, two of the original four had dropped out. I wound up with eight-and-a-half acres for myself. The remaining friend lived at another house nearby but he has since moved on."
Williams did not exactly stay put, however. In 1976, a girlfriend studying in Los Angeles lured him to California, where he continued to hone his skills with a home-remodeling company. A year later, it was back east full-time and these days, he shares the cozy Little Castle with wife Flor, a 16-year-old stepson and a biological daughter who's seven.
Music surfaced as a career again when Williams and fellow musician Bill Lauf organized four "walking concert tours" in 1980. "You walk from gig to gig," he says.
This endeavor was sparked by "Vermont is Afire in the Autumn," composed by Lauf. "I thought that's a tune someone should record and release in the fall," he notes. "And I'd always had a fantasy of following the peak foliage."
With the song getting significant radio airplay, the peripatetic duo set out on a 220-mile, 17-day trek from North Troy to Jacksonville. En route, they performed three or four shows a day at churches, grange halls, colleges and high school auditoriums.
"It was such a cool thing to do, we decided to go again in 1981 and 1982," Williams says of trips — Sherbrooke to New Haven and Montreal to Manhattan — that covered 390 miles and 429 miles, respectively.
A final 1984 hike from Swanton to Pownal was solo for Williams. "On the first two, we lost money. The third year we broke even. I only went a fourth time because my first marriage had broken up and I needed to clear my head." Ironically, it was the only journey to turn a profit.
As the 1980s drew to a close, Williams – who had been producing albums at other sites — created his own studio. "My focus is acoustic-based music — bluegrass, country, classical, jazz, singer-songwriters," he says. "In 20 years, I've done about 200 CD projects."
And now, one feature-length film. Since 2005, he's been editing, doing audio post-production for and sound design on "Birth of Innocence." It's a work-in-progress documentary by Mac Parker, a popular Addison storyteller who stopped performing ten years ago to work on this cinematic meditation that's a bit like the philosophically-inclined "Koyaanisqatsi" or "What the Bleep Do We Know."
In a small screening room adjacent to his recording studio, Williams provides a sneak preview of the footage. It begins with dreamlike pictures of the universe taken by the Hubble spacecraft, followed by random images: A churning body of water, a snowy mountain, an arresting face, a field, a forest. Parker has added periodic, somewhat inspirational narration.
"There's a real thirst for this kind of experience," Williams contends. "It's not selling a belief system. He's offering a pipeline to do something on your own terms. Some of Mac's financiers are dyed-in-the-wool Vermont farmers, no-nonsense folks who never go to the movies. We showed them a rough cut and they got it right away. They understand stillness. These are pragmatic people who wake up before sunrise, who've birthed a calf."
Williams never birthed a calf, but he's arguably a hardscrabble guy who has followed the zig and zag of a life less ordinary.