The Killington Film Festival was held April 8-11 at the Summit Lodge in Killington. Independent filmmakers from seven states and Canada took home top honors at the second annual event.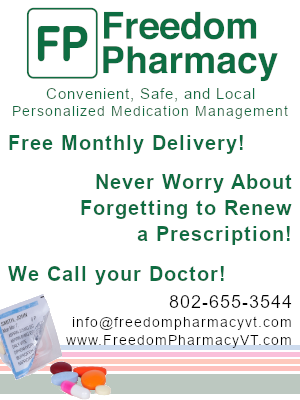 "It was a tremendous success. It is a festival destined to continue its growth in years to come," said Kerstin Karlhuber, a New York filmmaker originally from Killington who founded and directed the festival. More than 100 films from 21 states and five countries were submitted for judging in the four-day festival.
"The filmmakers were pleased and the audiences truly enjoyed seeing some outstanding films. We're already looking forward to next year, when we're certain to draw even more entries," said Karlhuber.
Top entries included:
• New England Filmmakers
1st Place: 'Shooting Beauty,' Director George Kachadorian, Durham, NH
2nd Place: 'Finding Our Voices,' Director Vicky Hughes, Producer Holly Stadtler, Huntington, VT
• Documentary Shorts
1st Place: "Iowa Girls," directed and produced by Donna Reyes, Union, NJ
2nd Place: "Nico's Challenge," Director Steve Audette, Concord, MA
More information can be found on the Web site: www.killingtonfilmfestival.org.