New Summer Arts Festival Coming to Jericho
By Phyl Newbeck
Jericho will be awash in color on July 23 — blue skies, green lawns, and a rainbow of flowers. But those colors won't just be visible on the horizon. They will be on canvases set out across town as artists flock to Jericho's first Plein Air Festival.
The term "plein air" is French for "open air," and describes the act of painting outdoors in natural light.
Emilie Alexander grew up watching her father, Emile Gruppe, as he partook of this enjoyable painting style. In 2003, she opened a gallery that bears his name in a renovated 1860s sheep barn on Barber Farm Road in Jericho. Alexander has rotating exhibitions at the gallery, which also serves as a focal point for the annual Open Studio Tour. Recently she decided to try something different.
Billed as an opportunity to "Celebrate, Nurture and Enhance the Visibility of Our Art Community," the Plein Air Festival was put together by Alexander, along with Barbara Greene, a nonprofit development consultant from Underhill, and Jane Morgan, an artist from Milton. To date, they have received 65 enthusiastic responses from artists.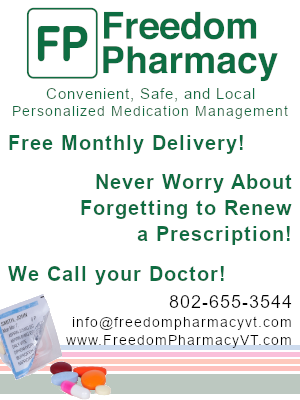 The plan is to have dozens of artists set up at various places in and around the Gruppe Gallery, the Jericho Settlers Farm, and the Green in Jericho Center. The organizers expect participants will use a variety of mediums and styles including drawing, acrylics, oil, and watercolors. Breakfast will be provided to the artists, who are welcome to start working at 9 a.m. More refreshments will be provided at 4:30 p.m,. at which time there will be an artists' reception at the Gruppe Galley with an opportunity for the artists and visitors to view the collected works and even purchase some.
The three organizers believe no similar event has ever taken place in the state — at least not in recent history. Greene noted that many Plein Air festivals are by invitation only and charge a fee for participation as well as extracting a commission on any sales. The Jericho festival is open to anyone — seasoned veterans and budding amateurs — and no fees of any kind will be assessed. "The general public doesn't always realize the concentration it takes to make art," said Morgan. "This is a wonderful opportunity for the public to appreciate the effort that goes into creating artwork."
The event is scheduled to take place rain or shine. Organizers intend to rent a tent to create a covered space in the event of bad weather, but noted that many plein air artists have umbrellas which they can attach to their easels or even pop-up tents. Greene steadfastly insists that rain will not interrupt the festival. "We're learning a highly effective sun dance," she said with a smile.
Parking is available at the Gallery and at various locations on the Green in Jericho Center. Although most people will want to make their purchases at the end of the day, Alexander noted that someone watching a work in progress can actually walk away with a "wet canvas" directly from the artist. Since this is an informal festival rather than a juried exhibit, Morgan believes people will be more likely to come out and display their talents.
"We're serious about our endeavor," she said, "but we want this to be an enjoyable, relaxing environment for the artists to have their creative juices flow and have some fun."
Cheryl Daye Dick, a Middlesex artist, is happy to be taking part in the festival. "The joy of this festival in part," she said, "is the relaxed coming together of Vermont artists at breakfast in the morning followed by a full day to paint. Artists often spend a great deal of time alone with their craft, so a group event is a rare luxury outside of a workshop."
Dick also looks forward to the gathering at the end of the day which will allow the artists to "savor the work done in the field as well as get feedback from all of the talent there. It will be delightful to see how different artists painting the same views treat the Jericho subjects before them," she said.
Jane Neroni is a South Burlington artist who will also be attending. "This is a wonderful, wonderful thing," said Neroni, noting that most plein air festivals have a short invitation list and a screening process. "Here, anyone can come," she said. "That makes it a celebration of painting and the artists."
Neroni is thrilled that people will be attending the festival from across the state and beyond. "Here's a wonderful situation," she said, "where you have a whole bunch of people of different abilities, styles and palettes. You can't paint for eight hours straight so you can watch others in action. It will be a superb learning experience."
Neroni also praised the location of the event. "The Jericho/Underhill area is a fabulous place to do this," she said. "There is a variety of landscapes; fields, forests, mountains and wonderful buildings that reflect all of New England's architecture."
While Neroni hopes it won't rain, she recognizes that changing weather throughout the day can add to the experience. "You can have sunshine or mist," she said, "and morning and afternoon light. There are so many opportunities to create an expressive landscape. Most artists have felt that, traditionally, nature is the best teacher."
"I think the planners have been immensely generous in their concept of the event," said Neroni. "To invite so many artists to come to breakfast and paint all day and at the end of the day send them off with an art show is just extremely generous."
Greene is gratified at the reactions of those who will be attending. "It's a community building event in many different ways," she said. "We've got a community of artists, a community of art appreciators, and a community of great physical beauty."
For more information visit www.emilegruppegallery.com or contact Barbara Greene at (802) 899-2974 or blgreene30@comcast.net