This spring, Shelburne Players will be marking their tenth anniversary of community theater with "Lend Me A Tenor," a comedy by Ken Ludwig.
The idea of forming an all volunteer community theater group in the town of Shelburne was originally conceived by Shelburne residents Seth Koch, Joe Dye and Anne Pardee in 2002. Since then, 20 productions have been performed at Shelburne Town Center, when local volunteers come together to convert a former school gymnasium into a temporary theater.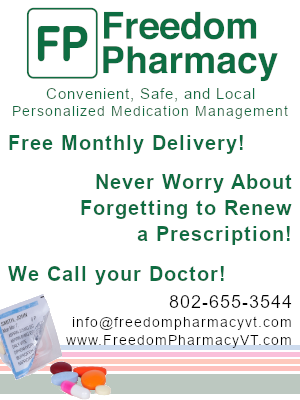 Shelburne Players' spring production of "Lend Me A Tenor" continues a tradition of bringing top-rated comedies to Shelburne and surrounding communities. Set in Cleveland in 1934, the action takes place when the fiery tempered opera singer Tito Morelli is scheduled to make his debut at the grand opening of an opera house and promptly goes missing. As Saunders, the shows presenter, conspires to cover for Tito's absence, placate his hotblooded wife, and distract his most passionate fans, chaos on a truly operatic level ensues.
Performances will be held at Shelburne Town Center on April 20, 21, 26, 27 and 28 at 7:30p.m. and April 22 at 2p.m. Tickets are $15 and $10 and can be purchased in advance at Shelburne Supermarket. More details are available at www.shelburneplayers.com