By Sharon Mosley
When holiday time rolls around, and you feel like you are squeezing every last dollar and stretching it as far as you possibly can, the time has come to go on a shopping diet, says Phillip Bloch, Hollywood stylist and TV personality.
"Regardless of the way you shop or your style, whether it's out of boredom, impulsive or emotional, you may feel that shopping is something you must do, particularly when it comes to the holidays," says Bloch.
"However, in these economical and emotionally strenuous times, there is now a simple solution to curb your shopping addictions."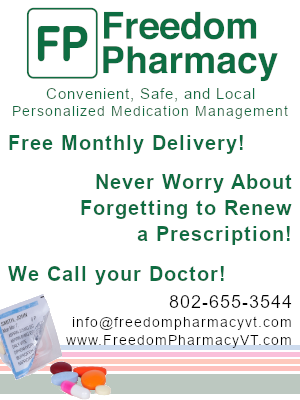 Bloch's new book, "The Shopping Diet" (Gallery Books, $15), shows readers how to make healthy choices to lose physical weight with wasteful, "closet-hogging" purchases that never get worn to shedding financial fat and debt.
Bloch — who divides his time between New York City and Los Angeles — has a unique sense of humor when it comes to fashion advice. And in a recent interview, he shared some of his tips for sticking to a fashion diet, even during the holidays — the biggest buying time of the year!
When shopping for the holidays (or every day), Bloch always advises looking for "transformational" pieces. "We all have many sectors to our lives," he says, "work, getting kids here and there, errands, casual moments, romantic time, dinner with friends, cocktail parties — those oh so dreadful office parties for the holidays — and even the occasional gala or event."
Bloch suggests finding pieces that can be transformed into outfits for three or four different occasions. "Perhaps, you can find a tunic top that can double as a mini dress in the warmer months and thrown on with a legging or a boot in the fall," he says. "Or perhaps it even has a little beading or embellishment or an extra ruffle, and with a quick change into a sparkly pump, the tunic top could make a great date night look or even cocktail holiday party attire."
Block acknowledges that accessories can be big "style changers" and save lots of money when putting together an outfit for the holidays. "It's really about people opening up their minds to the various possibilities any piece of clothing can become with a little imagination and the right accessories," he admits.
"I think of accessories as the GPS of your outfit," says the Hollywood stylist. "They give your look a whole new direction." He advises adding a little bit of sparkle or dazzle with earrings or a pin. Or a sexy stiletto can make the little black dress "oh so glamorous" and the perfect piece to "play in" this holiday season.
To transform a black dress into a professional piece to wear during the day, Bloch suggests another change: "Throw just the right blazer over it and a loafer-inspired pump (one of this season's favorites), and you are ready to go to work … and work it like a fashionista!"
Bloch also likes the idea of layering to give your wardrobe a fresh look during the holiday season. Plus, it keeps your clothing budget on track. "Perhaps even for the colder months, try layering that shift dress over a classic button-up shirt or a fine gauged thermal," he says. "Add a more sensible heeled shoe, and it's perfect for PTA meetings or even dinner with the girls. That same little black dress with a leather jacket and a sexy patent pump is perfect for date night, but don't hesitate to wear a dangly earring just to draw attention to your neck."
"And while we are on the subject of the little black dress," Bloch says, "we need to take it to the next level. Why be ho-hum during the holidays? We have all done the ubiquitous Audrey Hepburn look to the max. Isn't it about time we try something new?"
Bloch admits that the popular little black dress doesn't have to be black. "It's the deep dark color that is flattering and slimming, and you can get the same effect with the deep chocolate brown, a rich emerald green, a luxurious ruby red or burgundy. Or why not be passionate in the perfect little purple plum-colored dress?"
The celebrity stylist also likes to use colorful accessories. "Don't forget you can always add a pop of color to draw attention with what would seem to be your tiny waist with a great wide belt — another must-have accessory this season."
He adds: "Never be boring; take a tip from one of your favorite stars. It's all about colors that pop. Though neon and bright colors are very in, I find those colors are great for accessories such as great bags, gloves or even shoes."
Leopard prints are also favorites of the famous stylist. "It is absolutely fabulous as a shoe, bag or even a little cardigan or a top," says Bloch. But he does caution: "Don't ever mix your animal prints and wear only one patterned accessory at a time. There is no need to scream when you can whisper."
The bottom line to staying on a shopping diet: "Know you and know your style," says Bloch. "Be your own editor and make your closet your favorite place to shop. Fifteen pieces you love will get you a lot further than 50 you don't know what do to with."
"I never say not to shop," adds Bloch. "I just want people to shop smarter. And now more than ever, there are countless retail solutions to finding endless designer duds to buy.
"I always suggest to my celebrities — that are always shopping on a budget, as well — that I would rather find five fantastic pieces for the price of one very expensive piece." ~ CNS