By Tim Simard
On a snowy mid-December afternoon at the Stowe Mountain Resort, just weeks before the opening of Vermont's newest music and arts venue, anticipation ran high for resort employee David Rowell. While skiers took to the three-feet of fresh powder blanketing the resort's trails, Rowell gave a tour of the innovative Spruce Peak Performing Arts Center.
Rowell, the center's executive director, talked with staff near the front row seating regarding last minute details needing attention before opening day. He said he was a bit nervous, but felt confident the upcoming shows would go off  without a hitch.
On Dec. 27, the Spruce Peak Performing Arts Center heralded in a new era for the arts in northern Vermont when veteran actor/dancer Ben Vereen took to the stage in an acclaimed performance. Vereen's sold-out show kicked off a week where Stowe residents, local Vermonters, and tourists from around the globe had the opportunity to experience a variety of music and art mediums.
On the following night, the Brooklyn Rundfunk Orkestrata performed "The Hills Are Alive," a genre-bending reimagining of "The Sound Of Music," an appropriate choice considering the venue's location near the Trapp family. Then came Irish fiddler Eileen Ivers and her group, Immigrant Soul, on Dec. 29, followed by singer-songwriter Sara Watkins of Nickel Creek on Dec. 30.
The vast selection of musical styles and artistic visions is exactly what Rowell had in mind when creating the performance schedule for Spruce Peak. From dramatic plays to interactive productions, from journeymen jam band gigs to one-woman cello concerts, Rowell hopes to attract a diverse assortment of attendees to the fledgling performance center.
"The goal with this facility is to try and do almost anything," Rowell said. "I want (Spruce Peak) to cross so many different boundaries and so many different demographics."
While the arts center is small in comparison to larger venues in far bigger cities – Spruce Peak only has seating for 452 – the diminutive nature is what Rowell finds most attractive. It feels like the performers are putting on a show "in your living room," he said.
"That's the culture I'm trying to establish," Rowell added. "It's like we're saying, 'Welcome to our home.'"
The genesis of the arts center dates back to 2004 during the planning stages of Stowe Mountain Resort's major additions. Hoping to turn the ski area into a four-season destination, the mountain's owner, AIG, poured more than $400 million into an expansion project. In a matter of years, the project transformed the base of Spruce Peak, located across from Mount Mansfield and most of the resort's ski trails. Additions included a new 18-hole golf course, base lodge, state-of-the-art condos, and a luxury hotel that opened in 2008. In mid-December, the resort doubled the hotel's occupancy to 312 rooms, making it the largest of its kind in Stowe.
The Spruce Peak Performing Arts Center is the latest addition. It hopes to become the center of arts for northern Vermont and operates separately from the larger resort; it's set up as a not-for-profit organization. Rowell said there are few facilities like Spruce Peak located at a major ski resort in the country. Stowe emulated Beaver Creek Resort's Vilar Performing Arts Center in Colorado in constructing its own center, Rowell said.
Modeled after a refurbished barn, the venue boasts  an open, beamed ceiling. Rowell said its design actually enhances the center's acoustics. The goal is for people in the rear seating to hear a performance just as well as those sitting in the front row.
"I think people will get blown away by how close and how intimate it is," Rowell said.
Rowell , a New Jersey native, still has a newbie's enthusiasm despite having worked in the art world for 38 years, including managing facilities similar to Spruce Peak in Utah, Kentucky and the greater New York City area. He taught arts management at Florida State University in Tallahassee before accepting the Stowe position.
Besides hosting of a bevy of exceptional performers, Rowell wants to open up the center for national theater groups and dance troupes to use during the quiet months of mud season and post-foliage days. He's working with several groups who might be interested in working and rehearsing a new show at Spruce Peak where they would then host the world premiere.
As the performing arts center starts its first season, national and international artists are getting word of the state-of-the-art facility located deep in the Green Mountains. Rowell hopes that as more and more artists perform at Spruce Peak, positive word-of-mouth will travel like wildfire in the arts world. And he's hoping Stowe tourists and local Vermonters alike take to the new facility. The resort is already planning to develop ski, hotel and performance packages. And he said there's wide-ranging interest from visitors in New York City, Boston and Montreal.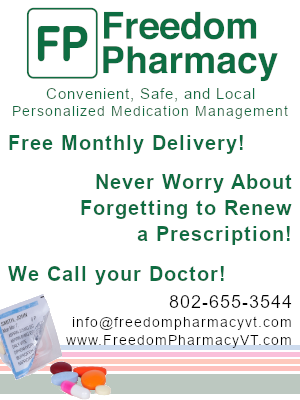 "I think we're going to see more and more buzz as people come out here and spread the word," Rowell said.