Stowe Theatre Guild's 2010 season kicks off with a Pulitzer prize-winning play, Edward Albee's "Seascape," followed by the Tony-award-winning musical comedy "The 25th Annual Putnam County Spelling Bee."
Then comes "The Sound of Music," the dramatic tale of Stowe's most famous family, the von Trapps.  This year marks the 50th anniversary of the Broadway opening of "The Sound of Music," and it is the first time this century that the play will be produced by the Stowe Theatre Guild. The season rounds out in the fall with "The Light in the Piazza," a romantic tale with rich music and luscious composition and ends with "All in the Timing," six one-act comedies.
As a non-profit, volunteer community theater organization, Stowe Theatre Guild is committed to bringing quality shows to the area at affordable prices. Offered this year is the super value season ticket:  Save 35 percent off the cost of tickets and fees by purchasing a season ticket for $65.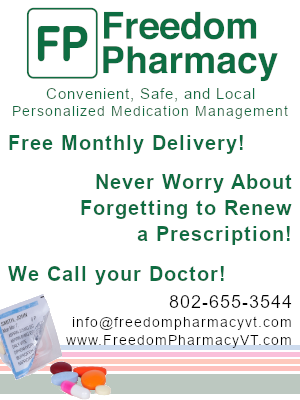 Stowe's Town Hall Theatre is located on the second floor of the Akeley Memorial Building, 67 Main St., Stowe.  Tickets can be purchased online at www.stowetheatre.com or by calling 802-253-3961 and by e-mail to tickets@stowetheatre.com.