Based on the classic Pulitzer Prize-winning novel by Alice Walker and the moving film by Steven Spielberg, the Broadway National Tour of "The Color Purple" takes the Flynn MainStage on May 12 at 7:30 pm.
"The Color Purple" is the unforgettable and inspiring story of a woman named Celie, who finds the strength to triumph over adversity, and discover her unique voice in the world. With a joyous, Grammy-nominated score featuring gospel, jazz, pop and the blues, "The Color Purple" is about hope and the healing power of love.
This production is the next phase in the life of the ground-breaking Broadway hit musical produced by Scott Sanders. The original Broadway musical opened on December 1, 2005, and was nominated for eleven Tony Awards, including Best Musical. "The Color Purple" ran for over two years on Broadway followed by a three year First National Tour.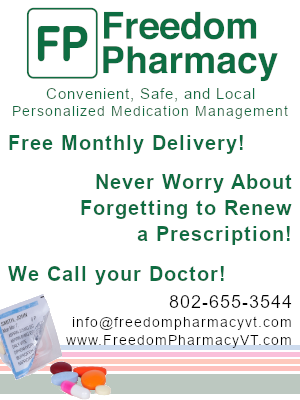 "The Color Purple" is directed by Gary Griffin and features a libretto by Pulitzer Prize-winner Marsha Norman, music and lyrics by Grammy Award-winning composers/lyricists Brenda Russell, Allee Willis, and Stephen Bray, and choreography by Donald Byrd.  Rounding out the creative team are Tony Award-winner John Lee Beatty (sets), Paul Tazewell (costumes), Tony Award-winner Brian MacDevitt (lighting), Craig Cassidy (sound design), Steven M. Bishop (Orchestrations/Arrangements), and Jasper Grant (Music Director).
Tickets are $65, $55, and $45 and are available in person at the FlynnTix Regional Box Office window at 153 Main Street, Burlington; by calling 802-86-FLYNN / 802-863-5966, voice/relay calls welcome; or by visiting www.flynncenter.org. Box Office hours are Monday-Friday, 10 a.m. to 5 p.m., Saturday, 11 a.m. to 4 p.m., and on show days from opening until the time of the show. Tickets are available at Copy Ship Fax Plus in Essex Junction. Audio and video samples are available online at www.flynncenter.org