The Lamoille County Players are proud to announce their upcoming Foliage musical, "All Shook Up." Performance dates for this Elvis Presley® inspired musical are September 27-30 and October 4-7 (Thursday – Saturday, 7:00pm; Sundays, 2:00pm) at the historic Hyde Park Opera House in Hyde Park, Vermont.  Tickets are $18 for adults and $12 for students, or seniors ages 60 and over.  The Lamoille County Players are offering a $10 Matinee Special:  any seat for the 2:00pm matinee on September 30 is only $10.
Tickets for all shows are now available online at www.LCPlayers.com where people can pick their own seats and get ticket confirmation, all at no additional charge.  To speak to a real, live person in the box office, call 802-888-4507 to find out the specific hours.  The box office is also open one hour before the start of each performance.  If you are unsure of your plans, we recommend that you not make reservations, but rather buy your tickets at the door.
"All Shook Up" is an American jukebox musical inspired by and featuring the songs of Elvis Presley®, and based on William Shakespeare's 1602 play "Twelfth Night."  It's 1955, and into a square little town in a square little Midwest state rides a guitar-playing young man who changes everything and everyone he meets in this hip-swiveling, lip-curling musical fantasy that'll have you jumpin' out of your blue suede shoes with such classics as "Heartbreak Hotel," "Jailhouse Rock," and "Don't Be Cruel."   The town is divided along class lines: the haves, and the have-nots. Lorraine and Dean fall controversially in love; she is from "the wrong side of the tracks."  Four other couples also fall in love… but with whom?
Director Patricia Jacob was drawn to "All Shook Up" by the music, the dancing and the energy of the show.  It is a perfect blend of rock and roll and musical theater styles.  Anna Sargent's dance numbers are sure to delight and impress audiences of all ages.  If you are a fan of the fifties, you'll love "All Shook Up."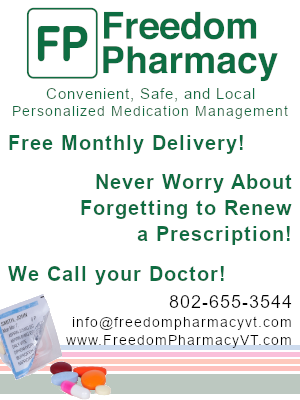 The "All Shook Up" cast features Federica Veluntini-Hoffmann (Waitsfield), Sam Lewis (Johnson), Kris Johnson (Essex), Becky Millard (Montpelier), Katelyn Shaw (Morrisville), Marcus Becherer (Cabot), Kim Anetsberger (Hyde Park), Holly Biracree (Essex), Jack Manning (Hyde Park), Richard Shanley (Morrisville),  and 18 other local actors and actresses.
_______________________