Travel, whether real or imagined, is a theme that figures into several new exhibits at Shelburne Museum for the upcoming season, which opens on May 13.
Time Machines
Robots, Rockets, and Steampunk sets the tone with a fanciful exploration of visions of the future. The exhibit explores the Golden Age of sci-fi, the 1930s-1950s, when travel into space happened only within the realm of the imagination. Characters like Flash Gordon conquered the universe, and robots, space stations and rockets entertained us with the possibilities promised by science. The exhibit also includes an exploration of steampunk, the contemporary neo-Victorian trend that melds a 19th century aesthetic with 21st century technology to create gadgets, costumes and gear that evokes the past, but mashes it up with the future.
Time Machines opens on June 16 and runs through Oct. 28.
SnowMobiles: Sleighs to Sleds
Travel over snow is the theme of a new exhibit of vintage and contemporary snowmobiles entitled Snow Mobiles: Sleighs to Sleds. The exhibit showcases snowmobiles from the early experimental days of motorized snow travel, when snowmobiles were mostly conceived as work vehicles, to the heyday of recreational riding in the late 60s and 70s through today's high-powered racing sleds. Many of the sleds are on loan from pioneering members of the Vermont Association of Snow Travelers, the group who established an extensive statewide trail system. Also on exhibit are the vehicles that predated snowmobiles – horse-drawn sleighs from the museum's permanent collection. Snow Mobiles is open May 13 through Oc. 28.
Extraordinary!
From travel to exotic places to the use of novelty such as trompe l'oeil, How Extraordinary! Travel, Novelty, and Time in the Permanent Collection explores the world of travel and imagination in 18th and 19th century American and European paintings and prints. Included is the Rip van Winkle series by Albertus del Orient Browere, executed around 1880, which explores time travel. Seal and Polar Bear, an unsettling depiction of an attacking bear, by Charles S. Raleigh, is one example of several in the exhibit that conjures places or scenes the artist has not witnessed but imagines. On view June 16 through Oct. 28.
Other exhibit highlights for 2012 season include (all on view May 13-Oct. 28):
Man-Made Quilts
Civil War to the Present. Quilts made by leading contemporary male quilters alongside early works, including a quilt made by a Civil War soldier recuperating from injury. Includes innovative approaches to the traditional form – digital quilts, sculptures of quilts and even a motorized quilt are among the works on exhibit.
Elizabeth Berdann: Deep End
Contemporary artist Elizabeth Berdann paints emotionally touching portraits of mythological sea creatures in her latest series of miniature watercolors on prehistoric mammoth and pre-ban ivory.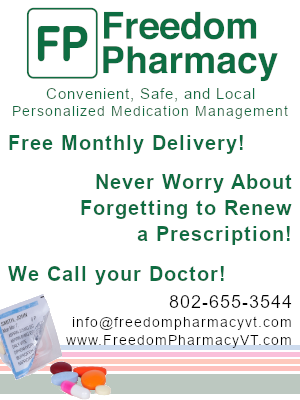 Circus Elephants
Burlington-based sculptor Kat Clear was commissioned to create the museum's first exhibition of outdoor sculpture. She will create a parade of elephants – nearly life size – extending from the 1901 Round Barn to Circus Building, where the museum's popular collection of miniature circus figures is on view. The three elephant sculptures will be made entirely of recycled metal forms such as heating fuel tanks, wheelbarrows and trivets.
The Alphabet of Sheep by Patty Yoder
Hooked rugs by acclaimed contemporary rug hooker Patty Yoder (1943-2005) from her masterpiece series The Alphabet of Sheep that celebrates family and the beloved sheep raised on the family's Black House Farm in Vermont. The exhibit is the first to be on view in a new gallery devoted to hooked rugs in Hat & Fragrance Textile Gallery.
Lock, Stock and Barrel
The Terry Tyler Collection of Vermont Firearms. Held over a second season due to its popularity, a rare collection of 107 Vermont firearms made from 1790 through 1900. Hunting rifles, target rifles, pistols and military guns.
Shelburne Museum in Shelburne, Vermont is one of North America's most diverse and unconventional museums of art, design and Americana. Over 150,000 works are exhibited in a remarkable setting of 37 exhibition buildings.
Shelburne Museum is open 10 a.m. to 5 p.m. Monday through Saturday and 12 p.m. to 5 p.m. on Sunday from May 13 through Oct. 28. On Thursdays from June 21 through Aug. 9, the museum is open until 7:30 p.m. Admission is $20 adults, $10 children. Vermont residents are $10 for adults and $5 for children.
For more information visit: www.shelburnemuseum.org.