Atria Ensemble
Atria Ensemble features Jessica Lee on violin/viola, Romie de Guise-Langlois on clarinet and Hye-Yeon Park on piano. The group was formed by clarinetist Romie de Guise-Langlois, whom Burlington area chamber music enthusiasts are familiar with from her guest appearances at Soovin Kim's Lake Champlain Chamber Music Festival. Jane Ambrose has praised Romie's playing as "the most beautiful clarinet sound she has ever heard."
First prize winner of the 2008 Plowman National Chamber Music Competition, the ensemble was formed in January 2008. The term Atria, which in anatomy describes heart's chambers, is a metaphor for the group's philosophy of touching the audience with chamber music – the most intimate and heart-felt form of classical music.
They will perform Martinu: Sonatina for Clarinet and Piano; Ravel: Tzigane for Violin and Piano; Milhaud: Suite for Clarinet, Violin and Piano; and Stravinsky's L'Histoire du Soldat. Friday, April 29, 7:30 pm at UVM Recital Hall. Tickets $25.
Finest Kind
Finest Kind is a remarkable folk trio from Ottawa, Canada, whose exquisite harmony singing and brilliant vocal arrangements bring a fresh sense of discovery to the performance of old songs. The trio's glorious sound, and easy-going humor, has won a devoted following. Tradition-based yet modern, the trio's harmonies are a feast of opulent chords and ever-changing textures.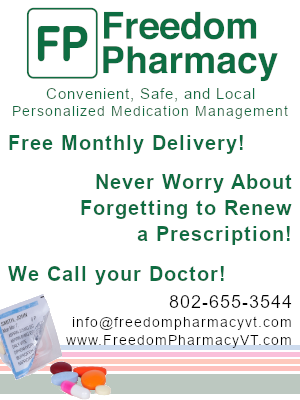 The group was founded in 1991 by Ian Robb (concertina player and composer of folk standards), and Ann Downey (guitar, banjo and bass), and Shelley Posen (professional folklorist, singer, and multi-instrumentalist). Friday, May 13 at 7:30 pm at UVM Recital Hall. Tickets $20.
For more information, visit www.uvm.edu/laneseries or call 656-4455.