Brookfield Ice HarvesT: Brookfield – January 30, 2010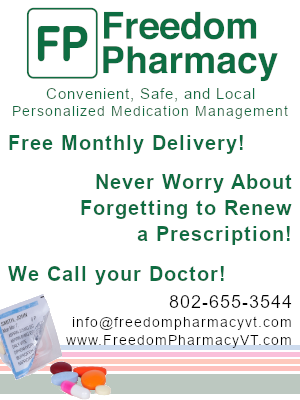 The 31st annual Brookfield Ice Harvest recalls the history of ice harvesting through a talk, demonstration and hands-on competition for young and old. This great family event includes food, dog sledding and many other features. Route 65. For details, call 802-276-3959.
Chosen F-F-Frozen Regatta: North Hero – February 13, 2010
Head up to the Champlain Islands for this annual event. Winter bikes and other non-motorized, non-sailed contraptions race around Lake Champlain at this event, which is part of the Great Ice in Grand Isle winter carnival. 11 a.m. to 3 p.m. For details, visit www.champlainislands.com.
Vermont Maple Open House Weekend:
Statewide – March 26-28, 2010
The annual statewide maple festival will be held at sugarhouses throughout Vermont. It is an opportunity for the public to visit one or more "sugarhouses" throughout the state. Activities will include the opportunity to watch maple syrup being made (weather permitting) and sample maple products. For more information, visit www.vermontmaple.org
Vermont Maple Festival:
St. Albans – April 30-May 2, 2010
The annual festival will feature entertainment, maple exhibit hall, antiques, craft and specialty food shows, cooking demonstrations, sugarhouse tours, face painting, a pancake breakfast, fiddling and youth talent shows. For more information, visit www.vermontmaplefestival.org.
Vermont Open Studio Weekend: Statewide – May 29-30, 2010
Open Studio Weekend is a statewide celebration of the visual arts and the creative process in which Vermont artists and craftspeople invite the public to visit them in their studios during Memorial Day Weekend. More than 285 artists and artisans will be participating. For more information, visit www.vermontcrafts.com.
Burlington Discover Jazz Festival: Burlington – June 4-13, 2010
Enjoy a unique mix of concerts, dances, jams, street parties, cruises on Lake Champlain, workshops and more at the 27th Annual Burlington Discover Jazz Festival. Various locations in Burlington. For more information, visit www.discoverjazz.com.
Annual Strolling of the Heifers Weekend: Brattleboro – June 4-6, 2010
See the stars of the annual Strolling of the Heifers Parade – 100 flower-bedecked bovine beauties – begin strolling up Main Street on Saturday at 10 a.m. on Main Street. The parade will be followed by a festival of music, food and more. For more information, visit www.strollingoftheheifers.com.
Vermont Days: Statewide – June 12-13, 2010
All Vermont State Park day areas, state-owned historic sites, and the Vermont Historical Society Museum in Montpelier will be open at no charge. June 12 is free fishing day. For more information, visit www.vermontvacation.com.
Vermont Quilt Festival:
Essex Junction – June 25-27, 2010
Enjoy over 500 beautiful quilts on display at the Champlain Valley Expo, shop in more than 80 booths and choose from over 80 classes and lectures with noted teachers. For more information, visit www.vqf.org.
Quechee Hot Air Balloon, Craft and Music Festival: Quechee – June 19-20, 2010
The skies over Quechee will be filled with colorful hot air balloons during this family-oriented event which includes food, arts and crafts, more than 50 artists and artisans, and live entertainment. For more information, visit www.quecheeballoonfestival.com.
Tunbridge World's Fair: Tunbridge – September, 2010
Where the past, present, and future meet up for four days of the fair. The 138th World's Fair features working antique displays, horse, pony and oxen pulling, horse racing, exhibits, free shows, midway, food and more. For more information, visit www.tunbridgefair.com.
South Hero Applefest & Craft Show: South Hero – October 9-10, 2010
Vermont's largest apple festival includes free entertainment, music, flea market, cider pressing contest, crafts, petting zoo and plenty of apples. South Street. 10 a.m. to 5 p.m. For more information, visit www.champlainislands.com.
Wassail Weekend:
Woodstock – December 2010
For more than 25 years, Wassail Weekend has allowed people to enjoy a Wassail Parade, house tours, holiday activities, food, music and more. For details, visit www.woodstockvt.com.
Walk of the Santas: Dover – December 2010
A Santa charity walk, valley wide scavenger hunt, arts and craft fair, gingerbread house exhibit, Santa sleigh rail jam and more. For more information, visit www.walkofthesantas.com.
First Night Burlington and Montpelier: Burlington and Montpelier – Dec. 31, 2010
Enjoy performances and events at these annual substance-free, New Year's Eve festivals in the cities of Burlington and Montpelier. For more information, visit www.vermontvacation.com.