VTIFF is Vermont's longest running film festival and this year marks its 25th anniversary. The festival is best known for featuring ground-breaking and independent films from around the world and Vermont, with a special focus on entertaining films that seek to broaden our views of the world.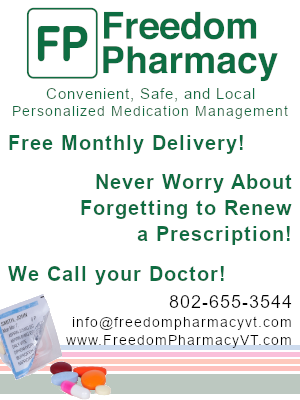 This year's festival will include the national premiere of Wretches and Jabberers, the latest feature documentary from Academy Award®-winning filmmaker, Gerardine Wurzburg. The film sheds light on the global face of autism through the around-the-world journey of Tracy Thresher and Larry Bissonnette, both disability rights advocates who are autistic.
"We're delighted to be offering this film at the 2010 festival," said Deb Ellis, President of VTIFF. "Wretches and Jabberers is the first film to be announced, but this year's roster of films is lining up to be one of our most exciting."
Gerardine Wurzburg produced and directed Wretches and Jabberers. She received an Academy Award® for Best Documentary Short Subject in 1993 for her HBO film, Educating Peter. In 2004, her film Autism is a World was also nominated for an Oscar®.
A trailer for Wretches and Jabberers can be seen at: http://www.vtiff.org/blog/wretches-and-jabberers
The festival will also include the U.S. premiere of TV Serrana, a collection of indigenously-made Cuban documentaries. TV Serrana is an award-winning community video project that operates in the heart of Cuba's famous Sierra Maestro mountains. The project's goals are to document the culture and lives of peasant communities in the Sierra Maestra by training youth in video production to tell the stories of their communities. Since its founding in 1993, TV Serrana has produced close to 500 documentaries, which have won numerous national and international awards. This presentation of the TV Serrana documentaries is part of the new Cuba Media Project Initiative begun by the Chiapas Media Project/Promedios.
Alexandra Halkin, Founding Director of the Chiapas Media Project/Promedios will present the documentaries. Halkin is a former Guggenheim and Fulbright Fellow and a documentary filmmaker with over 25 years of experience working with indigenous and campesino communities in the Americas.
The 2010 festival will run from Friday, October 22 through Sunday, October 31 at Palace 9 Cinemas in South Burlington. The festival will include films that have been shown at international and national festivals and selected as the "Best of the Fests." Directors, producers, actors, and critics will be on hand before and after films to provide discussions and unique perspectives on today's cinema. The festival will also present the Vermont Filmmaker's Showcase, the largest juried selection of Vermont-made films in the state.