A country torn apart by public dissent, terrorism, greed, lust and pride. 
Two Queens fight to the death in this newly adapted political thriller. 
400 years later, the intrigue and violence of Mary Stuart feels ripped
from today's headlines.
Vermont Shakespeare Festival premiere of Friedrich Schiller's Mary Stuart
In a New Version by David Harrower
Vermont Shakespeare Festival will present the U.S. premiere of a new version of the only classical play starring two women in power, Friedrich Schiller's Mary Stuart.  It will be presented as a staged reading, the latest in the Salon Series, on Saturday, October 6th at
7 p.m. at the Highland Center for the Arts in Greensboro, and on Sunday, October 7th at
3 p.m. in the McCarthy Recital Hall at St. Michael's College.  This is a rarely seen epic in a fresh and lean adaptation.
Adaptations of Mary Stuart have recently played to great acclaim on Broadway, the West End and the Stratford Festival. See it before the release of the film in December 2018 starring Saoirse Ronan and Margot Robbie, directed by House of Cards creator Beau Willimon.
Directed by Margo Whitcomb, the presentation will feature Sorsha Anderson as Mary Queen of Scots, Jena Necrason as Queen Elizabeth and and a cast of regionally prominent actors.
About our Salon Series: Vermont Shakespeare Festival's 2018 Salon Series asks our community to play a role in interpreting and exploring plays inspired by Shakespeare and his times that examine faith, longing, and the relationship between morality and politics. A discussion follows the reading, giving an opportunity for audience and artists to connect on a more intimate and immediate level.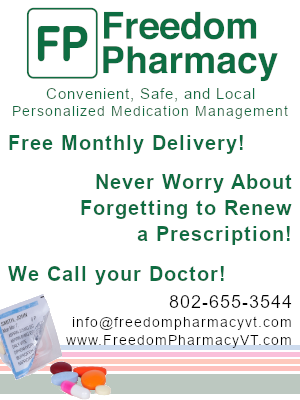 Tickets at Highland Center for the Arts are $15 adult, $12 senior, and $10 student.  Go to www.highlandartsvt.org.
Tickets at McCarthy Recital Hall at Saint Michaels College are free to the public, donations accepted at the door.
For more information go to http://www.vermontshakespeare.org
PO Box 64733 ● Burlington, VT 05406-4733 ● 877.874.1911 ● www.vermontshakespeare.org