(BURLINGTON, VT) Running December 7–11 at FlynnSpace, Vermont Stage's 12th Annual holiday tradition is back and better than ever!  Conceived by Mark Nash and directed by Cristina Alicea, WINTER TALES features a collection of stories, poetry, and songs to shine a bit of sunlight on the dark days of winter.  Admission includes complimentary hot cider and ginger molasses cookies.
WINTER TALES will feature brand new stories by Vermont based writers, including acclaimed journalist and author Stephen Kiernan (Charlotte), eco-activist Kathryn Blume (Charlotte), beloved folk Musician Pete Sutherland (Monkton), and State Senator Philip Baruth (Burlington).
The stories in WINTER TALES will be performed by a talented cast of local storytellers: Kathryn Blume, Patrick Clow (Williston), Jordan Gullikson (Burlington), and Ruth Wallman (Williston). As always, the show will be interspersed with seasonally inspired poetry from local K-12 students through the Young Writers Project and original folk music from musicians Patti Casey (Montpelier) and Pete Sutherland.
Here is a short description of each of the featured stories:
Robert Frost and the Battle for the Christmas Spruces by Philip Baruth
In 1913 Robert Frost wrote a poem titled "Christmas Trees". Writer Philip Baruth imagines what really happened that strange afternoon at his farmhouse on Spring Hill.
Dead Man's Hill by Pete Sutherland
A man reminisces about his glory days on Dead Man's Hill, where the few, the brave, towed their little sleds of questionable stability to the precipice.
Gravity Heroes by Kathryn Blume
When the ensemble from Trittica Dance Works get together to rehearse their holiday concert one evening, chaos ensues as they realize a show that defies Einstein's theory of gravity might not get off the ground.
Lucky 13 by Stephen P. Kiernan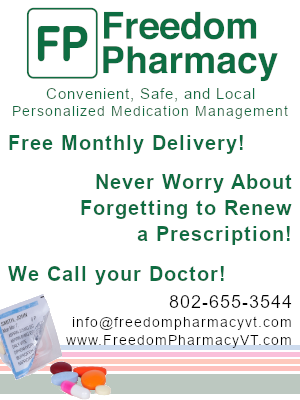 After losing the holiday competition twelve times in a row, Candace Cabot made up her mind just after Halloween that this year she was going to cheat.
There will also be a special Gala Benefit performance on Sunday, December 11th at 6pm. This performance is preceded by a silent auction which includes catered hors d'oeuvres from family-owned and operated The Gryphon Restaurant and a champagne toast. Tickets for this special event are $55 and can be purchased by visiting vermontstage.org.
WINTER TALES runs for ONE WEEK ONLY from December 7–11, 2016 at FlynnSpace. Wednesday through Saturday at 7:30pm; Saturday and Sunday at 2pm with tickets starting at $32. Single tickets can be purchased by calling the FlynnTix Regional Box Office 802-863-5966 or by visiting vermontstage.org.
Credit all images to Lindsay Raymondjack Photography.