By Tim Simard
For the 29th Father's Day in a row, thousands of anglers will take to Lake Champlain in hopes of catching several varieties of fish while spending an exciting time with family. Lake Champlain International's Father's Day Derby, this year presented by Yamaha, takes place June 19-21. With lucrative top prizes available for those who catch the largest bass, salmon, walleye and other fish, entire families head out onto the lake on boats or hit the shores to try their luck.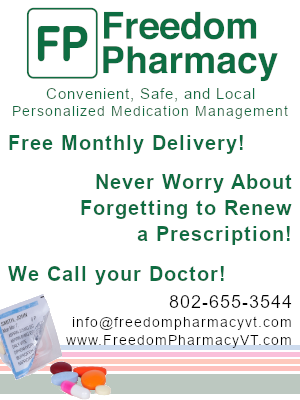 But it's not all about prize money and bragging rights during the Derby, said Lake Champlain International's Executive Director James Ehlers.
"Families are out there fishing because it's a family event," Ehlers said. "We have families sign up year after year after year. For some of these folks, it's become part of a family tradition. People plan their whole vacations around the derby."
What began as a small event in 1981 with only a few hundred participants has grown to become the largest derby in the Champlain Valley. In 2009, 5,500 participants took part.
"It seems like we always have at least one day of phenomenal fishing," Ehlers said.
The derby hosts several family events, many at weigh-in stations in Vermont and New York. There is also a family barbeque scheduled to take place at the Apple Island Resort & Marina in South Hero on June 19 from 3 p.m. until 8 p.m.
The Father's Day Derby is Lake Champlain International's largest fundraising initiative. The nonprofit organization's mission is to conserve, restore and revitalize Lake Champlain and its watershed. By taking part in the derby, participants help the organization keep Lake Champlain a vital natural resource, Ehlers said.
Costs to enter the derby are determined by how fishing enthusiasts sign up. There is a $30 entry fee per individual, or a $60 family pass for a husband, wife and child. You can sign up online at www.mychamplain.net or at nearly 40 participating stores across the Champlain Valley up until the day before the derby begins. Visit the organization's Web site for a list of businesses: www.mychamplain.net
"This is a benefit to ensure Champlain is a swimmable, fishable and drinkable lake," Ehlers said.