By Sharon Mosley, CNS
You don't have to have the big bucks of a celebrity to have movie-star style, according to Robert Vetica, hairstylist extraordinaire. Based in Los Angeles, Vetica has been the "mane man" to dozens of A-list clients: Salma Hayek, Debra Messing, Avril Lavigne, Reese Witherspoon … and who can forget Renee Zellweger's "Veronica Lake" hair in that yellow vintage dress at the Oscars?
Although he is a premier Hollywood stylist, Vetica's philosophy about having great hair is to keep things "simple, simple, simple." In his new book, "Good to Great Hair" (Fair Winds Press, $24.99), the celebrity stylist does not offer an airbrushed version of haute coiffure. His very readable (and often humorous) tips, gleaned through 25-plus years of experience, provide all of us with uncomplicated basics that are often as affordable as checking out the local beauty school.
Here are some of Vetica's money-saving tips when it comes to achieving great hair:
• Ease up on the shampoos and styling products that dry hair out when washed every day. "Ever wonder why European women, or Asian women, or for that matter any other group of women outside the United States have such amazingly healthy-looking hair?" he asks. "They do not, I repeat, do not wash their hair every day. Never did, never will."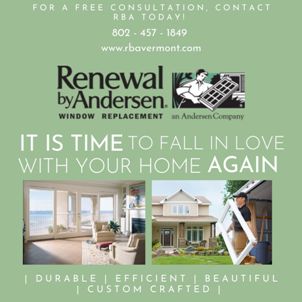 Instead, Vetica recommends just wetting hair and giving it a good rinse with water in between shampoos. "Hair maintains its proper pH better when you don't shampoo as often," he says. "Really, ladies, try it my way for a while. Less is more, even when it comes to your hair. Start out by using fewer products and tell me if, after a few months, your hair isn't in better shape."
• Choose a "leave-in" product instead of a daily moisturizing conditioner. "Leave-in conditioners have become my best friends," admits Vetica. "You will be amazed at the results. You might even find that you'll be using fewer styling products. When applying any product, always start with smaller amounts. Less is more with hair products. If you need to, you can always add more later."
• Attempt a dry shampoo, Vetica's "favorite product of all time." "It's amazing," he says, and recommends using the product in a colored aerosol form.

"As we all know," he says, "your hair starts to lose its style as the day goes on. Take the dry shampoo and give your head a good once-over, leave it for a few minutes to let it absorb all the oils from the day, then give it a good brush-through. You will be amazed at the results."
Dry shampoo can also cover gray temporarily and give hair texture at the roots when having extensions applied. (Note from Sharon Mosley: This really does work great for thinning hair! My favorite is from Bumble & bumble (www.bumbleandbumble.com).
• Try before you buy. "A lot of beauty supply stores will have samples," says Vetica. "Try a few that look right for your hair and see if you like what they do for you."
• Look into beauty schools. This is one of Vetica's best secrets if you're on a "hair" budget. "Every beauty school in the country needs hair clients," says Vetica, "and every school has a trained teacher on staff that oversees every client that comes through the door."
• Be cautious about using store-bought color. "What you see on the box is not usually what you get," he says. "Because this color on the box was put on hair that was previously lightened."
Vetica suggests being honest if you can't afford salon coloring and asking your hairdresser for advice. "Your hairdresser will advise you as to what number to buy, and, yes, all color has a number attached to it, especially the ones you buy in the supermarket or the drugstore."
If you have any doubt about coloring your own hair, and money is tight, Vetica again recommends checking out the services of a beauty school. "Hey, you never know, you might meet a 'me' in that school," he says.