By Sharon Mosley, CNS
It's time to lighten up and do some partying, guys. So, put your best blazer on and get back into the swing of dressing up again. You know you're tired of that same old navy blazer and khaki routine. But first, you might need to do some holiday shopping – and buy a few things for yourself at the same time.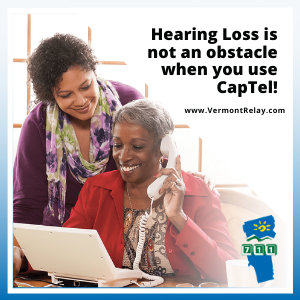 "With the economy stabilizing, expect customers to loosen their purse strings for some long overdue holiday shopping," says Tom Julian, a menswear industry expert and author of "The Nordstrom Guide to Men's Style" (Chronicle Books, $19.95).
"The holiday 2009 season takes a slight departure from the seriousness of the fall runways," adds Julian, "but customers are still looking for intrinsic value and quality in investment pieces that can carry them through the winter season."
So guys, here are some "must-have" fashion trends to put on your holiday wish list:
• At the top of the debonair holiday fashion list for men, according to Julian, is a cashmere blend or plush-touch, velvet, two-button black blazer. "It can work for proper black tie or creative scenarios," he says. Layer a velvet blazer over a sweater and trousers or a trim dress shirt in a dark color like smoky gray. Oh yeah, Johnny Depp has this look down in an all-black Tom Ford ensemble at a recent Museum of Modern Art tribute to Tim Burton.
• While black may be one of the most sophisticated choices for celebrities on the party circuit, a rich shade of wine, claret, russet or merlot is another festive way to drink in the season. "For fall, purple was the predominant color on the runways," says Julian, "but for the holidays, it takes a warmer turn. Wine adds a depth to traditional winter fabrics and provides an understated pop of color to any holiday wardrobe." Try pairing a deep merlot blazer over a camel sweater or a merlot patterned shirt with a burgundy tie.

• Another must-have on Julian's holiday list for men? A half-placket pullover. This makes a great gift, too, girls! "From wools to cashmeres, this pullover works for any man," says Julian, "and age appropriate options can be found everywhere at retail." So, Grandpa, get ready to party! You can dress it up with tailored pants or dress it down with jeans.
• The quilting trend also steals the spotlight in holiday menswear. "Quilting is the perfect graphic accent to add a touch of luxe to a man's wardrobe," says Julian. "Whether it's a minimal nuance like quilted elbow patches or a standout piece like a quilted tuxedo, this trend can be very versatile and classic." Julian suggests looking for everything from quilted hunting jackets and knits, as well as a variety of quilting in accessories, such as bags, shoes, belts and gloves.
Tweed is another way to make the holidays bright … and this isn't just for Grandpa anymore. "Tweed is not just for college professors," Julian says. "Look for tailored cuts this season, such as mandarin collar tweed suits or slimming belted trenches, as well as tweed accents on shirts and sweaters." And hey, don't forget those tweed caps! Makes a very dapper gift!
OK, so you want to get the favorite man on your holiday gift list a new coat. No problem, says Julian. "For those who value performance and value, consider the trench coat, the car coat or a down puffer," he says. "For those who look for style, a washed leather motorcycle jacket or a military canvas coat can be great options." Make sure to look for extra details like zip-out linings and waterproof fabrics that can make a big difference in cold temperatures. And you know after all the parties, those bone-chilling days are ahead!
PHOTO CUTLINE: A new coat is a holiday must-have gift for men this year. Photo courtesy of Banana Republic, www.gapinc.com.