By Sharon Mosley, CNS
Before you pick up a pair of new spring shoes, you don't have to wait to lose those winter pounds. Shed those boots that have smothered your feet for months, book an appointment for a pedicure and start shoe shopping.
Shoes are the fastest way to bring a little chic sunshine into your wardrobe. This season, you'll have lots of fun footwear to spend your cash on, but just remember that no matter how beautiful the shoes look, if they aren't comfortable, don't buy them — unless you want to leave them on the shelf in your closet and just look at them. And yes, I do have one pair that has that honor!
Here are the best new shoe trends to step out in this spring and summer:
• Get your groove on. With the '70s making their way back onto the fashion runways, it's no surprise that the shoes would follow. Look for retro styles with big-bottom wedges in straw, wood and cork to lift you higher and higher. Go for the clunky heel, such as in glittering gold at Stuart Weitzman (www.stuartweitzman.com). But if you're not into the distinct possibility of twisting an ankle, there are lots of wedge sandals with lower heels that might do just fine, especially if you have to do anything like walk down the street. Check out the sleek metallic ones from Kate Spade (www.katespade.com).
• Color your shoe world. Eye-popping color is at your feet this spring. In bright multi-colors or all-over saturated hues, one pair of these playful shoes is all you need to turn heads and get noticed with the techno "wow" factor. At Dior, Gucci and Prada, some of the newest technicolor shoes are artful masterpieces. These are shoes you can hang on the walls of your closet!
• Be a lady. Slingbacks, anyone? Yes, they are just the opposite of the chunky shoe trends, but there comes a time when you may want to dress up a little and go for more of a refined, glamorous look. Kitten-heel heights with pointy toes are favorites of first lady Michelle Obama. When they sparkle with jewels, they're even more festive (www.jimmychoo.com).
• Loaf a little. Who doesn't want to just slide into a nice pair of practical shoes every once in a while, especially on the weekends? Finding a great pair of flat loafers is one of life's best moments. Whether it's a pair of traditional leather driving mocs or a trendier pair of hot pink, patent leather slip-ons, the loafer is a must-have for comfort anytime of the week. Check out the sunny orange tasseled ones at Banana Republic (www.bananarepublic.com).
• Get on your platform. Pumps are de rigueur in most professional wardrobes, but this spring, you will find many pumps with much more personality than those trusty little black ones you've bought every year for the past decade. Instead, how about switching to a pair of platform pumps in a whimsical animal print or in sophisticated and gorgeous turquoise suede from Jessica Simpson? (www.jessicasimpsoncollection.com)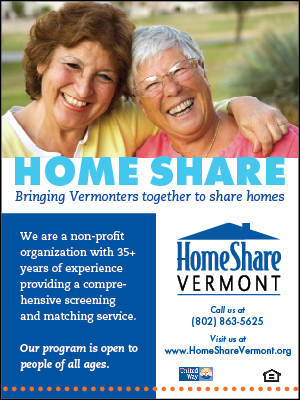 • Think preppy. Another comfy shoe option — the espadrille — is making its way back into our footwear favorites for spring and summer. And these espadrilles are anything but basic and boring. Check out the glitzy ones at Express or the bright florals by Etienne Aigner at Macy's. These new versions are perfect to wear with cropped jeans or casual dresses.
• Look for studs. The past year's gladiator sandals are still fighting for survival on the fashion scene. But this spring, you'll see them given even more sexy staying power when sprinkled with metallic studs and wrapped with rope ankle cuffs or leather lace ties.