Life getting you down ? Just open your closet and throw some color on. How about Lipstick Red? Purple Orchid? Living Coral? Blue Lagoon? These are the new hues touted by the color authorities at Pantone, a color forecasting company, and by fashion designers hoping that we'll all get in a much brighter mood when fall rolls around.
Consumers may still be watching their budgets, but we all get the urge to splurge every once in a while, according to Leatrice Eiseman, executive director of the Pantone Color Institute. "Building on the color palette from spring," she says, "this season's offerings include innovative takes on fundamental basics, as well as transporting lively colors that conjure images of travel and adventure, whether real or aspirational."
So even if you're an armchair fashion traveler, you can still indulge in the allure of vibrant colors that look like they've sprung up from an exotic travel poster. This fall, red is one of the most dramatic colors that designers are falling for.
The hot color always adds a spark to black and is the perfect foil for the popular leopard prints and camel tones this fall. When worn head-to-toe, it can be stunning.
"Red plays an important role in our fall and holiday collections," says special occasion designer Sherri Hill, whose namesake collection this fall features her famous "shift shaper" sheath dresses.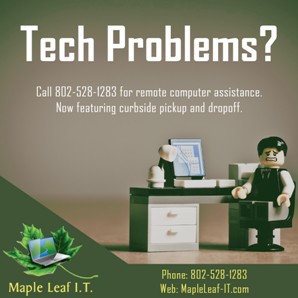 "When dressing up and wanting to make a fashion statement, nothing evokes more attention than a red dress or gown," Hill adds. "When women wear red, they feel attractive and sexually desirable. All eyes go to the woman in the red dress when she enters the room. Red is a strong color that inspires confidence and inner strength and makes the wearer feel positive and good about herself."
Hill has incorporated a red palette into her collections because she feels the color not only works well with many different skin tones and hair colors, but it also evokes power — and "nothing is more attractive than a dominant, powerful women in a beautifully cut and designed dress."
Other designers are getting into the rush on red this fall, too. Tommy Hilfiger, famous for his signature "Americana" classic collegiate style, says that "pops of color, especially tomato red, really plays off gray to create a dynamic look."
Yigal Azrouel, whose favorite fall color is vermillion red, says that "it screams against stark cool neutrals." His must-have item for your closet is a vermillion cocoon coat that "dramatically envelopes the body."
Christophe Lemaire at Lacoste uses what he calls a "vibrant and crisp colorful cocktail of red-orange, nugget gold, virtual pink and raspberry radiance" in his go-to item of the season — a cotton and wool bolero jacket that combines all these vibrant hues.
In Thuy Diep's fall collection, a dahlia-red, paisley wrap dress is sparked with Swarovski crystals. "Rich vibrant colors raise our optimism and mood," says Diep. "The new fashion color rule for 2010 is that there are no rules."
Designer Nanette Lepore agrees that happy colors are more important now than ever. "Incorporating a few fresh colors into your wardrobe can revitalize and provide an array of potential new color combinations to make getting dressed exciting," she says.
"Of course, we are conscious of the economic conditions, but that does not deter us from continuing to put out luxurious, beautiful clothing," says designer Rachel Roy. "My new fashion color rule for 2010? Have fun with color always!"
And even if you're on a bare-bones budget this fall, splurge a little and put some color on. You can always buy a new tube of red lipstick!
Sharon Mosley is a former fashion editor and executive director of the Fashion Editors and Reporters Association.