By Sharon Mosley
Chances are you're not one of the 1,900 guests who received an invitation to the royal wedding. But if you do have plans to attend a wedding this spring or summer, then you are probably wondering what you to wear. "White tails" may not be the choice of many except the royal British couple, but you still have certain protocol to keep in mind.
"A wedding is the rite wrapped in a party. Dress to honor the former, dress up for the latter," says Kimberly Bonnell, author of "What to Wear" (St. Martin's Griffin, $12.95).
Here are Bonnell's "rules" for dressing for that special occasion we all love to dread.
"Guests grant the bride and groom the illusion of carnal innocence on their wedding day," says Bonnell. "Even if it promises to be a wild gala, don't go looking overtly carnal yourself."
OK, so you're going to have to dress up. So what do you wear?
• Yes, you CAN wear white to a wedding. "You can wear white, just don't look bridal," says Bonnell. Wear white linen or techno-nylon sheath dresses with bare black heels. Steer clear of romantic looks and go for more contemporary, chic looks. Or opt for a white, wool flannel suit with bare heels. White menswear trousers, metallic tops and bare heels are also acceptable "wedding" attire.
• Bare heels are a necessity. "Time out for a definition," says Bonnell. "Bare shoes means strappy sandals, mules, slingbacks, slides, d'orsay pumps, open toes. With pants and even gowns, bare flats can look just as compelling as heels, but they're best not worn with shorter hemlines for a dressy event. Bare heels make a pants outfit look sexy and celebratory."
• OK, you can wear black, too. "Just don't look funereal," says Bonnell.  "How? Show some skin. Bare arms, neckline or back swing black from somber to festive." She adds: "Picture a black slip dress or a sheath, not a buttoned-up black suit; bare black heels, not plain black pumps; or a black sleeveless shell, not a black long-sleeve turtleneck."
• For a daytime wedding: Short, knee-length, mid-calf hemlines or even ankle-length are just fine if the invitation says "formal," according to Bonnell. But be careful about wearing pants. "Tux pants, black crepe or velvet, white, gray or black flannel trousers (not gabardine — too businesslike) worn with sexy, bare heels and a stellar top like a taffeta party blouse, modest halter, sequined or beaded shell."
• Wear low-octane jewelry. Concentrate on "day" pieces not gem glarers. Pair standout jewelry with a white cotton shirt tucked into a knee-length, beaded chiffon skirt.
• For evening weddings: You can get away with "anything under daytime … knee-length hemlines are fine, as long as nothing is overtly "dressy" or "daywear." Avoid ankle lengths and pant tuxedos. Wear something more bare and elegant than you would wear for a day wedding, such a bareback top or dress. Try dressier day and night combinations like a charcoal cashmere shell with a pink taffeta ball skirt. Choose floral prints, only if they're on evening fabrics like satin, silk or taffeta. Skip the cotton or linen florals.
• For those "nontraditional" weddings: a beach, a ballpark or a dude ranch, Bonnell suggests wearing flat sandals to the beach nuptials and skip the stockings. "Wear jeans to the dude ranch, but not weary faded ones," she says. "And why not wear the long satin slip dress to the night ceremony at the ballpark?"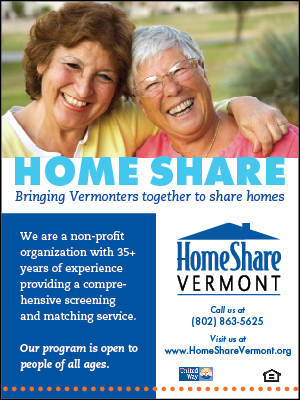 So, what is the bottom line? You've got to take into account several factors: The region of the country, the venue and time of the wedding, the age of the bride and groom, and the taste of the couple. Then take it from there. So, dress up to honor their special occasion and have fun while you're doing it … whether they're have royal roots or not. — CNS