Company Name
Home Care Assistance of Greater Burlington
Year Business Started
2016
Total Number of Employees
70
Company Founders & Owners
Stacy Lee, Certified Care Manager, Co-Owner
Tom Lee, Co-Owner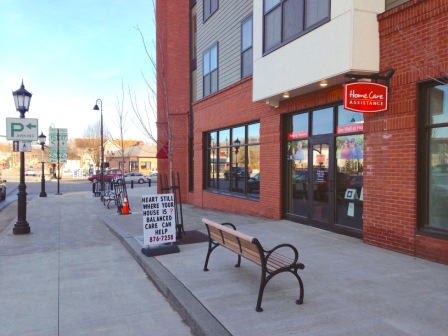 About Home Care Assistance of Greater Burlington
Home Care
We provide a wide range of non-medical in-home care services helping seniors maintain their independence and to thrive in place. This includes assistance with personal care like bathing, toileting, mobility, dressing, continence, feeding. It also includes help around the house with lite housekeeping, meal planning and preparation, laundry, medication reminders, transportation, and of course companionship and social engagement. We help seniors live well at home and are champions of aging.
Senior Living Community Supplemental Staffing
We provide area assisted living and memory care facilities extra caregiver staffing when their needs arise. We pride ourselves on truly understanding the nuances and requirements unique to each facility. We match and orient caregivers to meet the facilities specifications to ensure a quality experience.
Our dedicated office staff
strives to meet the scheduling needs of clients, caregiver, and senior communities,
our recruitment staff seeks out the best available caregivers,
our care managers assure quality, and
our business office practices excellence.
Our Unique Services Include
Concierge Care Management
Our low client to Care Manager ratio assures personalized attention, excellent communication, thorough Care Plans and quality oversight. We pay close attention to everything from a client's changes in condition to ways in which we can improve quality of life. We only accept cases on which we feel we can make a real difference to the client's and the client's loved ones' quality of life giving us more time and attention to those that could benefit from our services most.
Balanced Care Method™
Our holistic, evidence-based Balanced Care Method™ encourages a nutritious diet, regular physical activity, mental and social stimulation, and cultivating a sense of purpose to promote overall wellbeing and longevity. We focus on our client's higher-level needs helping thrive as they age in place. The model is based on the longevity studies of the longest living population on earth, the seniors of Okinawa Japan. Our goal is to help our client achieve healthy longevity and happiness.
Cognitive Therapeutics Method™
While all seniors benefit from our science-based Cognitive Therapeutics Method™, it was specifically designed to slow mental decline in seniors with memory impairment through activities targeting attention, visual-spatial perception, language, memory, and executive functioning. An active mind is a healthy mind and we provide our Caregivers with the tools for fun, meaningful cognitive engagement and mental stimulation with our clients.
Superior Caregiver Screening and Training
We go beyond industry standards in screening Caregivers. We conduct thorough one on one interviews, check professional and personal references, run abuse registry checks, criminal background checks, motor vehicle record checks and are one of the few Vermont agencies to conduct full ten-panel drug tests. In addition to our day-long orientation process our caregivers receive classroom hands-on care training, Balanced Care Method training, Cognitive Therapeutics training, a 13 online courses covering all common aspects of home care and course of the month selection for continuous improvement.
Summary
We are Vermont's only winner of the industry rating standard Home Care Pulse Leader's in Excellence Award for 2020 and have been Vermont's only winner of the Home Care Pulse Employer of Choice Award for each of the previous four years. We believe that happy caregivers make happy clients and that reliability is fundamental to excellence.
Please see our 5-star reviews on Caring.com and Google.com. Call us at 802-876-7258 to arrange for your complimentary in-home care consultation.
Contact Information
Home Care Assistance of Greater Burlington
4 Pearl Street #104
Essex Junction, VT 05452
Phone – 802-876-7258
HomeCareAssistanceBurlingtonVT.com
TLee@HomeCareAssistance.com
Related Articles & Free Subscription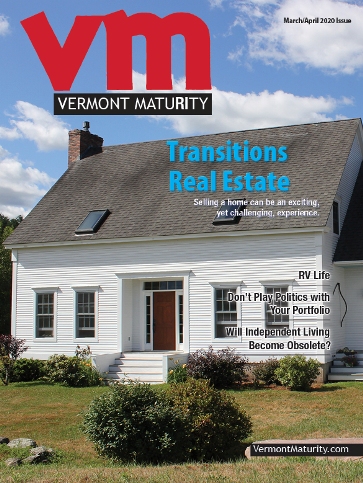 Safe365 Launches First-Ever Free Mobile Care App for Seniors
Tips for Long-Distance Caregivers
Vermont Program Pays for Family Care