Company Name
Mansfield Place Assisted Living and Memory Care
Year Business Started
2014
Company Management
Cathy Williams, Executive Director
Mansfield Housing Group
About Mansfield Place Assisted Living & Memory Care
Welcome to Mansfield Place, a wonderful assisted living residence in Essex, Vermont, located just outside of Burlington. Nestled between the Green Mountains and Lake Champlain, this beautiful area is known for its many cultural attractions, restaurants, shops, galleries and resorts, as well as access to quality medical care at the University of Vermont Medical Center.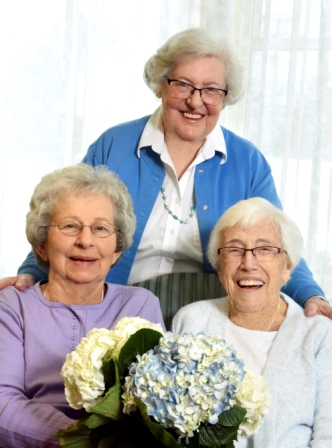 Featuring all the lifestyle amenities, assisted living services and camaraderie of a caring community, Mansfield Place is the ideal choice for senior adults who might benefit from some level of support in their lives.
Our Services Include
✧ Independent Living
✧ Assisted Living Care
✧ Alzheimer's and Specialized Memory Care
✧ Health Care (Including Medication Management)
✧ Life Enrichment Programs for Fun & Fellowship
✧ Nutritious Chef-prepared Meals and Snacks
A distinguished community more affordable than you'd imagine.
Providing an exceptional living experience for residents who appreciate independence and choose to engage in any number of interesting life enrichment programs. At Mansfield Place, residents enjoy the best of both worlds, with a wide range of amenities, activities, services and support, allowing as much independence as practical.
The support you need, when you need it.
There may come a time when day-to-day tasks that were once enjoyable become a burden. Taking care of the home may be too demanding. A loved one may not want to live alone or may want access to the ongoing support of caring professionals, available day or night.
Those are good reasons to consider Mansfield Place. We provide the assisted living care and support that seniors need, while also ensuring the benefits and enjoyment that seniors want. And because Mansfield Place offers individualized, professional support, residents and their families enjoy a greater peace of mind knowing their needs are taken care of long into the future.
Five star living at an affordable price.
Here are some of the many benefits available at Mansfield Place:
✧ A variety of studio, one- and two-bedroom apartments.
✧ Welcoming common areas including living room, dining room, private dining room, country kitchens, gathering room, cocktail lounge, exercise room, salon/barber shop, sitting areas, patios, paths, and gardens.
✧ A team of dedicated care professionals, 24 hours a day.
✧ Delicious chef-prepared meals and snacks.
✧ Engaging activities and events, as well as health and fitness programs.
✧ Assistance with personal care, grooming, bathing, dressing and mobility.
✧ Health care services including medication management, nursing support and physical therapy.
✧ Housekeeping, laundry, and maintenance services.
✧ Scheduled transportation for medical appointments, errands, and social events.
✧ Pendant call system to alert for immediate assistance, should it ever be necessary.
✧ All utilities are included as well as 200 TV channels, telephone with unlimited domestic calls and wireless internet.
Memory Care
Alzheimer's, dementia and other memory or cognitive loss conditions can be challenging, both for the individual and their caregivers. At Mansfield Place, The Village is home to our specialized program that has been carefully designed to ensure that memory care residents receive the extra support they need in a safe, secure, and home-like setting.
To schedule an informational tour, please call 802-871-5808 and ask to speak with Laurie Workman Malenfant; or email lmalenfant@mansfieldplacevt.com.
Company Contact Information
Mansfield Place Assisted Living and Memory Care
18 Carmichael Street
Essex Junction, VT 05452
Phone – 802-871-5808
MansfieldPlaceVT.com
Laurie Workman Malenfant at lmalenfant@mansfieldplacevt.com
Related Articles & Free Subscription
How Sleep and Memory Work Together
Memory Care Communities: One-Size Does Not Fit All
Money and Memory: Beyond Retirement Planning