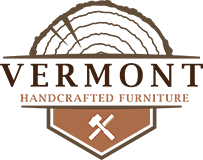 Company Name
Vermont Furniture Designs
Year Business Started
1982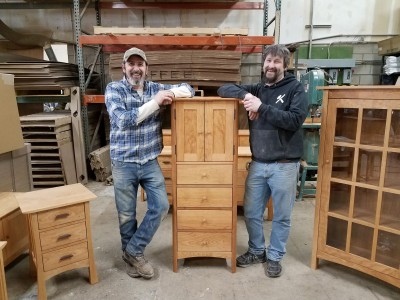 About Vermont Furniture Designs
Vermont Furniture Designs has been handcrafting heirloom quality, hardwood furniture for over 38 years. Working in native walnut, maple, and cherry, each piece is bench made by a small team of highly skilled artisans. Every bed, dresser, and nightstand treated with a sense of pride and a deep respect for the rich history of New England furniture making. Classic, yet elegant styling, make their designs timeless. Traditional Mission, Shaker, Arts and Crafts, or Mid-century Modern are all represented in their collection of offerings. Never overly ornate, clean sweeping lines are VFD's trademark.
With a combined 44 years of furniture making experience, co-owners Adam Blaisdell and Rob Bachand can be found most days out on the production floor, working alongside the rest of the team. They only break away when the opportunity arises to head up in the showroom and chat with any of VFD's wonderful customers. Rob and Adam share a passion for designing custom furniture that is both aesthetically pleasing and functionally solid to satisfy a wide range of individual customer wants and needs.
Rob and Adam have recently launched Vermont Handcrafted Furniture. While Vermont Furniture Designs will remain rooted in more traditional fare, Vermont Handcrafted Furniture embraces other local artisans working in stone, metal, fabric, etc. These collaborations will result in new and exciting designs produced 100% in the Green Mountain State.
Vermont Furniture Design is a well-known heirloom furniture company in Winooski, VT and servicing the Burlington, VT area. We pride ourselves on building solid hardwood furniture that delivers custom quality without the custom price. We work by hand, combining the latest technology with elements of traditional joinery in an effort to create heirloom-quality pieces that are reasonably affordable.
In a world that's been overtaken by mass-produced products that lack in quality and skilled craftsmanship, we strive to produce furniture that stands out among the masses of snap-together pieces. Building fine heirloom furniture that will last for generations is a time-consuming process that cannot be rushed by taking shortcuts. All of our furniture is enhanced by unbroken lines of solid wood construction with a minimum of laminated or glued-together parts. Parts are produced in multiples and then handed to small teams of people who work by hand in the traditional bench-crafted fashion. Drawers and doors are precision-fitted by specially trained teams as well.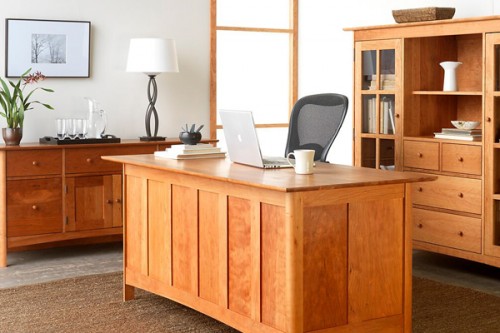 Unique Features of Our Collection
You'll notice the following features in the heirloom furniture collection at our Winooski, VT location:
Wood Selection
We pay premium prices for the highest quality wood which gives you a high quality product built to last for generations.
Mortise and Tenon Joints
These joints give our furniture superior strength and flexibility that leads to increased durability.
Dovetail Drawer Boxes and Inlays
Our drawer boxes are made of solid hardwood with traditional English dovetail joinery, a beautiful and time-tested method.
Floating Panels
Solid hardwood floating panels are used in the sides of our cases and on doors. Each panel is expertly fitted and inserted into the frame.
Fit
Every piece of furniture is assigned to an expert fitter who is allowed as much as need to ensure that every door and drawer works perfectly.
Finishing
We use and oil and wax finish and a very detailed level of hand sanding. This is a natural and safe process that has been used by expert craftsmen for centuries.
Product Line
Our product line includes hand-crafted pieces in these areas:
Beds
Bedroom Accessories
Bookcases
Dining
Occasional & Media
Office
Visit our Showroom
Vermont Furniture Designs
4 Tigan Street
Winooski, VT 05404
Phone – 802-655-6568
VermontFurnitureDesigns.com
Related Articles & Free Subscription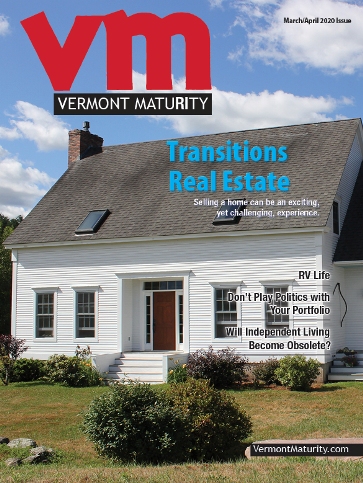 Simple Changes to Keep a Home Safe for Aging
Friendly Furniture Can Give You a Lift
Transitions Real Estate Company Profile