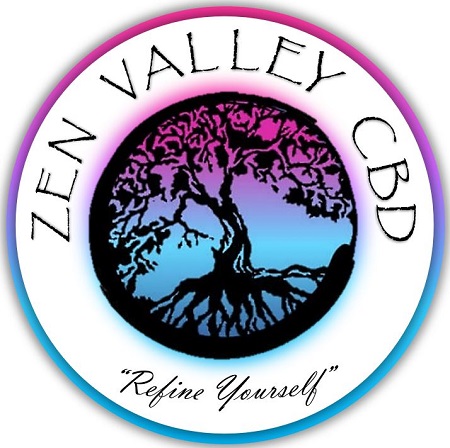 Year Business Started
2019
Company Founder & Owner
Phillip LaCoss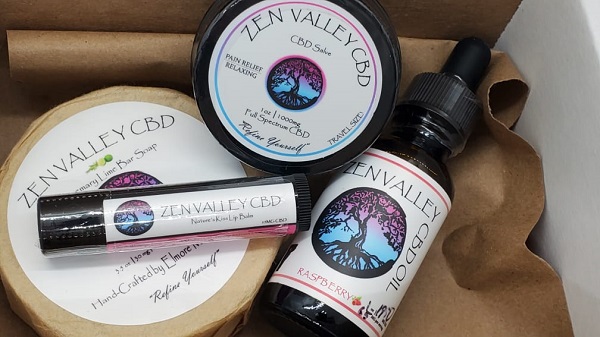 About Zen Valley CBD
CBD or Cannabidiol is one of over one hundred cannabinoids in the cannabis plant also known as hemp. Full-spectrum CBD oil is a CBD extract that preserves all existing cannabinoids within the cannabis plant to include trace amounts of THC. Full-spectrum can be the most beneficial as it promotes what is known as the entourage effect. This is when the cannabinoids are working together to promote an internal balance. Although full-spectrum CBD oil contains trace amounts of THC (less than 0.3%) as legally allowed, this is not enough to induce a psychoactive "high".
"What do people use CBD for and will it help me?"
Below is a list of common conditions CBD users report using CBD for. It is important to note that CBD is not a cure-all and you should always discuss the use of CBD with your Primary Care Physician.
chronic pain
arthritis or joint pain
anxiety and depression
sleep disorder
migraine
cluster and other headaches
post-traumatic stress disorder (PTSD)
nausea
cancer
allergies or asthma
epilepsy and other seizure disorders
multiple sclerosis (MS)
lung conditions
Parkinson's disease
Alzheimer's disease
Zen Valley CBD products are made with our full spectrum crafted from our lipid extraction process. Using the lipid extraction method, we avoid the use of any harsh chemicals to bring you a natural and pure CBD oil. In addition to our own small craft grows, Zen Valley CBD also uses locally sourced hemp from registered Vermont farms with 3rd party certificate of analysis. This assures us that our products are clean, pure, and made with the best quality CBD. Our products are hand-crafted, in-house, or in collaboration with other local businesses. This is how we ensure efficacy, purity, and the natural integrity of our products.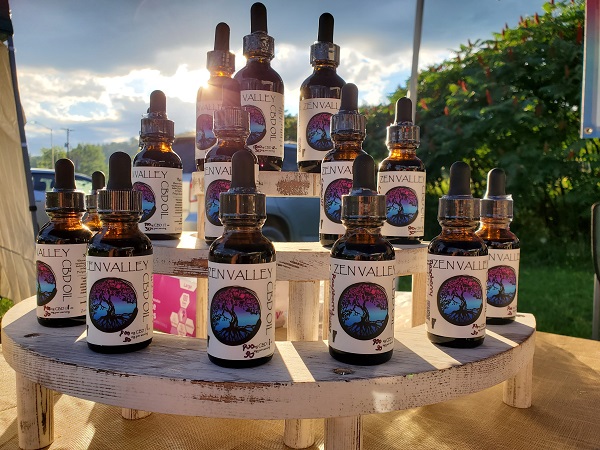 How Zen Valley CBD is Different
Zen Valley CBD is the product line of Lamoille Valley Extraction Solutions (LVES). LVES is veteran owned and family operated. Although we are vertically integrated from seed to shelf, LVES also supports local farms by supplementing our small craft harvest with Vermont grown hemp. Our mission is to provide a mindful and balanced wellness experience for everyone, by providing the highest quality and economically friendly cannabis and cannabis products. Our passion demonstrates our commitment to improving the equality and diversification of the growing cannabis market; which directly supports local and national community development for future generations.
Company Contact Information
Zen Valley CBD
966 Stagecoach Road
Morrisville VT 05661
ZenValleyCBD.com
phil@zenvalleycbd.com
Related Articles & Free Vermont Maturity Subscription Sign Up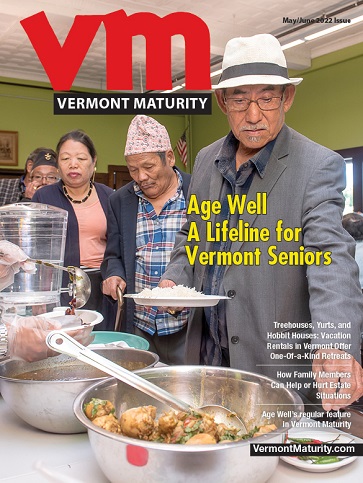 6 Tips and Tricks to Lift your Mood
Curious About CBD? Here's What it Can and Cannot Do for You