The real estate market is hot these days but one firm that can help you navigate the complexities is Century 21 MRC. This Vermont-based real estate brokerage firm assists clients with real estate sales, leases, and transfers throughout the state. "The agents at Century 21 MRC are what sets us apart," said agency owner Stacie Callan. "Their extensive knowledge, training, experience, and dedication to their clients shows in their performance."
Callan is extremely proud of what her agents can provide to prospective clients. "We offer state of the art tools," she said. "No other real estate company has access to those, and it allows us to keep our clients informed every step along the way." Callan said the agency prides itself on expanding their knowledge base. "The key to our success is staying ahead of the game," she said. "We are constantly educating our agents and thinking outside the box while looking ahead for the next best thing. Bringing tools and resources to our local market is important to us."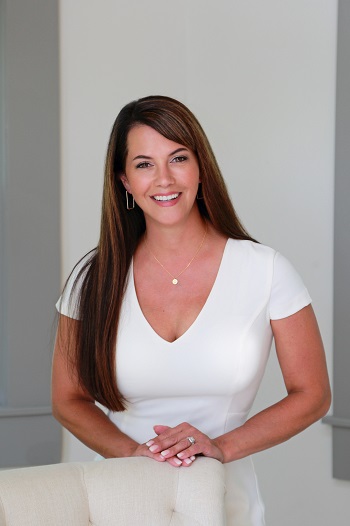 Callan started working in real estate in high school. After graduation she became an agent and although she took some time off to raise her kids, she went back into the field. "I've been doing this for the majority of my adult life," she said. Callan started her agency seven years ago with two agents and one administrative assistant. They grew to ten agents and then joined Century 21 at the end of last year after which they grew to almost 20 agents with two administrative assistants. "We've never recruited," Callan said, "but now we're looking to grow our family. We're small in agent numbers but big in volume. In the last 12 months we've sold just under 80 million."
Callan described the conversion to Century 21 as a major transition but she's happy to have made the changes so the firm could be part of something bigger. "The entire company was built upon the principles of culture, work ethic, and honesty," she said. "None of that has changed. We merely enhanced what was already in place. We chose Century 21 because of the decades of history of the company, along with its amazing technology and assistance. Having worked under other franchises it is clear why they are a leader in the industry. The connections and resources made available to both our agents and customers are far better than I've seen in any other brokerage. This will make for better transactions and will elevate our company."
Callan said the market is currently steady which pleases her. "My entire career has been either working really hard to feed my family during the last recession," she said, "or working really hard just to keep up." Callan said that the housing inventory is increasing alongside of the interest rates." She believes that this winter, bank foreclosures will also make a debut because of the end of Covid-related government assistance.
Callan and her Franklin County-based crew used to see single family homes as the most sought-after houses. These days, however, there are more people looking for luxury homes than in previous years. Although the firm used to deal principally with local clientele, Callan has noticed more people from out of state with an emphasis on New York City and Boston. "There are a lot of account executives looking to escape the city and that are now able to work from home," she said.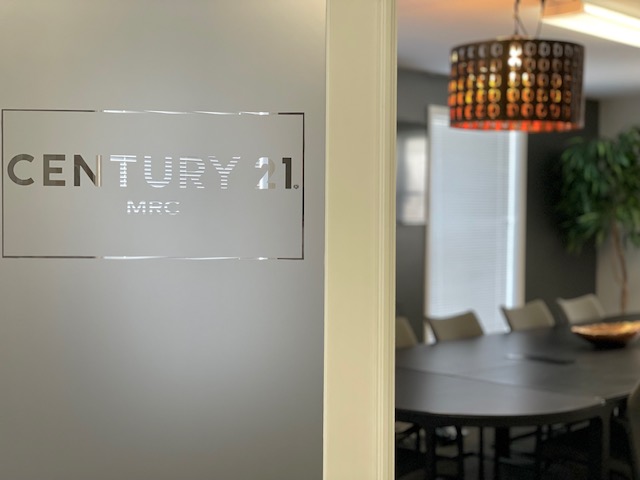 Every year, Callan and her agents provide either time, money, or both to a variety of local non-profits as well as individuals and families in need. "I've worked in a lot of companies where donations were targeted around publicity," Callan said "but that's just not us. We don't always publicize what we do. Our agents do things for the right reasons, not a pat on the back." Callan said agents provide hundreds of donations every year to local groups like the food shelf, Friends of Northern Lake Champlain, Special Olympics, Laurie's House, Make-A-Wish, as well as national groups like the Alzheimer's Foundation and the National Association for the Blind." Last year, the firm sent out a survey looking for local people in need to make direct donations. They chose three families including a single mother for whom they paid all of her back rent and helped purchase a new phone and car. "These were just regular families who fell on bad luck," Callan said.
Callan enjoys the work she does. "I genuinely do this for my clients and agents," she said. "I'm empathetic and try to look like I'm all business on the outside but it's important for me to ensure that my clients and team of agents are happy. I try to put myself in everyone's shoes and try to make their experience as an agent or a client as smooth as possible."
"Culture is one of the biggest foundations for a strong, successful agency," Callan said. "Although no two people are alike, we've done a really good job of bringing on other driven, kind, and professional agents who hold a vision of success. We find relationships to be one of the most fundamental pieces of a strong culture." Callan credited Tom Murphy of Sweethearts and Heroes, for bringing team building exercises to the office. "These types of practices truly make a difference as they help to bring our agents back to a place of peace within a very hectic industry," she said, "allowing for them to be their best for their clients."
In the final analysis, Callan believes that it is the Century 21 agents who make the biggest difference for her agency. "The tools, resources, and marketing are nice," she said "but what sets us apart is our commitment to our clients. We hold a high standard of putting the client and their needs first. We only hire agents who are willing to put in the extra effort; ones who are empathetic and have a great work ethic. We've found this to be the best recipe for a caring and successful realtor."
Century 21 MRC is located at 172 S Main Street, Saint Albans, Vermont. They can be contacted by calling 802-782-8662 or you can visit their website at MRCVT.com.
Related Articles & Free Vermont Maturity Magazine Subscription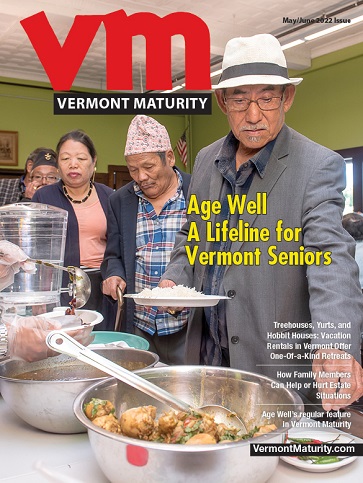 An Updated List is Just as Important as an Estate Plan
How Vermont's Unique History Created an Idyllic Place to Live
The Story of a Successful Transition to a Rightsized Home