By Sharon Naylor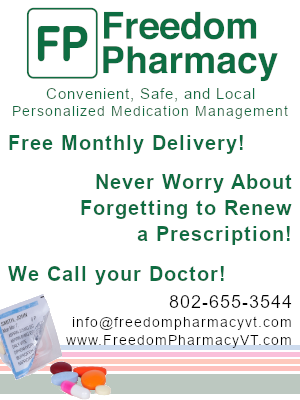 Add some flair to your holiday party bar by giving your cocktails and nonalcoholic drinks creative names tailored to the holidays or the hosts. For example, a classic martini could be called a "Mistletoe Martini," or spiked eggnog could be called "Jim's Knockout Nog." Naming your drinks adds a touch of fun to your bar offerings and energizes your holiday party's theme. Your attention to detail will impress your guests, and you'll stand out as an excellent party host. Cheers!
Put Your Signature Drinks on Display
For your at-home holiday party, copy the trends of weddings and corporate parties by setting out a large chalkboard sign listing your holiday party's signature drinks by name and description. This helps ingredient-conscious guests select their drinks for the evening, or inspires them to pick out a new cocktail to try. When it's clear that "Carol's Rosemary Spritzer" is made using 100 percent fruit juice (not juice cocktail) and trendy herbs, health-conscious guests will be more enticed to order it.
Since guests are visually driven, you might want to create a display of your five or six signature drinks — each garnished beautifully and lit from above — on your bar or countertop. Jono Moratis, drink specialist for restaurant and lounge Strip House, says: "People eat with their eyes first, which inspires gorgeous plated food designs. And they're also inspired to try cocktails when they get a visual image of the drinks. One look at that festive red cocktail with the stick of rock candy in it, and guests will be enamored.
"And your bar looks extra-styled with the drinks in stunning barware on display next to your creatively-drawn signature drink list sign," says Moratis, who also advises holiday-themed cocktail napkins, coasters and votive candles to add extra spirit to your bar.
Put thought and effort into your drink displays, placing white wine or beer bottles in a galvanized tub filled with ice and cranberries, and circling your red wine display with cuts of evergreen and red bows.
Choosing Your Signature Drinks
Your signature drink list can include classic cocktails like gin and tonics and martinis, which you'll then dress up with a signature name and a holiday-themed garnish, like star-shaped cut watermelon or apple slices. Or you might explore the world of mixology to add some completely new cocktails to your repertoire. On the website Cocktail Builder, type in the ingredients you have stocked, and you will be rewarded with exciting cocktail recipes incorporating what you already have. At the Wine Enthusiast website, you can choose your type of spirit or mixer, and the site will create a cocktail flavor for you. You'll also be able to find online specialty drink name generators that produce creative or quirky titles for your drinks.
Because bubbly is so popular for parties during the holiday season, give your Champagne or prosecco a splash of holiday-red fruit juice, such as cranberry juice or blood orange juice, to give the bubbly a festive hue. You can also set up a help-yourself signature bubbly bar with Champagne or prosecco, plenty of Champagne flutes, and a variety of juice mixers and garnishes.
Herbs fulfill the holiday trend of taste and natural ingredients. Leo Marjakov, bartender and mixologist from The Ebbitt Room at the Virginia Hotel, suggests sage, thyme and rosemary incorporated into martinis, and exciting, unique ingredients such as "a persimmon martini and a sage paloma using persimmons and sage from our local Beach Plum Farm."
Marjakov also suggests garnishing drinks with sugar-covered cranberries, candied orange slices for a bourbon drink, and mulled wine with candied orange, clove and cinnamon. "Coffee with peppermint liqueur and a crushed peppermint rim lets you personalize your coffee offerings as well," says Marjakov.
Nonalcoholic Signature Drinks
"A great party host is always sensitive to guests' preferences and sobriety, so set up a nonalcoholic drink bar … with pitchers of colorful juices and seltzer, or sparkling cider and fruit juice mixers," says holiday party host and blogger Tara Rathmeyer.
Kids and nondrinking party guests may find it more comfortable to help themselves from a nonalcoholic drink station, such as one with an adorably named punch or soft drink. And name the station something equally enticing, such as " Designated Driver Bar" or "Zero Proof Bar" to let guests know that punch is definitely not spiked. – CNS