More very low-income senior citizens in Vermont will have access to affordable supportive housing thanks to $4,885,200 in housing assistance announced recently by the U.S. Department of Housing and Urban Development (HUD). This grant will help Cathedral Square Corp., a non-profit organization, produce accessible housing, offer rental assistance and facilitate supportive services for the elderly.
The grant funding awarded under HUD's Sections 202 and 811 Supportive Housing programs will kick start construction or major rehabilitation for more than 170 housing developments in 42 different states and Puerto Rico. In Vermont, more than 28 elderly households will be affordably housed with access to needed services.
"The Obama Administration is committed to helping our senior citizens find a decent, affordable place to live that is close to needed healthcare services and transportation," said Michael McNamara, HUD Vermont Field Office Director. "Recent bipartisan changes to these two supportive housing programs will allow us to better serve some of our more vulnerable populations who would otherwise be struggling to find a safe and decent home of their own."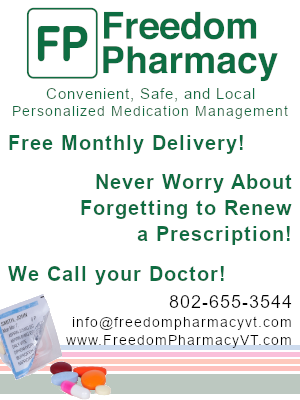 Enacted early this year with strong bipartisan support, the Frank Melville Supportive Housing Investment Act and the Section 202 Supportive Housing for the Elderly Act provided needed enhancements and reforms to both programs. Nonprofit grant recipients will now receive federal assistance that is better leveraged and better connected to state and local health care investments, allowing greater numbers of vulnerable elderly and disabled individuals to access the housing they need even more quickly .