By Ben Portnoy
As part of a statewide campaign to educate investors about the growing risk of investment-related cons and scams, a free educational seminar was held on June 18 at the Sheraton Conference Center in South Burlington.
Continuing throughout the fall in large and small venues across Vermont, the ongoing seminars are designed to educate Baby Boomers and seniors about how to recognize common tactics used by scammers and how to protect themselves from dangerous investments.
Key speakers and presenters at the seminar included Governor Jim Douglas, State Treasurer Jeb Spaulding, Director of AARP Vermont Greg Marchildon, Commissioner of Vermont Department of Banking Insurance, Securities and Health Care Administration (BISCHA) Paulette Thabault, President of Financial Industry Regulatory Authority (FINRA) Investor Education Foundation John Gannon, Director of Financial Literacy and Communications of Vermont State Treasurer's Office Lisa Helme, and Director of Securities for BISCHA John Cronin.
Due to a significant downturn in the economy and declines in the stock market, investment-related scams geared towards seniors have increased."Americans have lost more then $2 trillion of their retirement nest eggs, and now they're desperate to get ready for retirement," said Gannon. "Unfortunately, that creates the perfect opportunity for scam artists to pitch their too-good-to-be-true and get-rich-quick schemes."
Governor Douglas expressed similar sentiments. "During economic downturns we often see a rise in predatory and exploitive practices by a few bad apples, and we must always be diligent in protecting ourselves from investment fraud," Douglas said.
These "scam-artists" have been found in Vermont. Vermont State Police Lt. Robert Kalinowski told a cautionary story about how his father was taken advantage of and ended up falling victim to investment fraud. "Nobody is exempt from the deviant people out there who want to take advantage of good, hardworking, trusting people," said Kalinowski. "If it can happen to our family, it can happen to anybody."
According to Cronin, the number of investment-related complaints in Vermont has doubled compared to two years ago. As to why Vermont has seen such an increase, Cronin cited technological advancement as a plausible explanation. "The internet and telephone have ended the days in which geography protected Vermont from these things," Cronin said.
More then 250 seniors from the area attended the free seminar, most wanting to learn how to protect their money. "Anything we can learn about how to make money or how to preserve our IRA and 401k is worthwhile," said Garth Peterson of Burlington.
Others in attendance were hoping to get a better understanding of the current and future position of the economy. "I want to find out what [the experts] have to say about our economy and to see where things are headed," said Steve Stoddard of Williston.
Regardless of individual reasons for attending, the fact of the matter is, according to Gannon, this seminar works. "This presentation has been tested repeatedly and we've seen that participants who have gone through this program have been able to reduce their susceptibility to investment fraud by over 50 percent," said Gannon.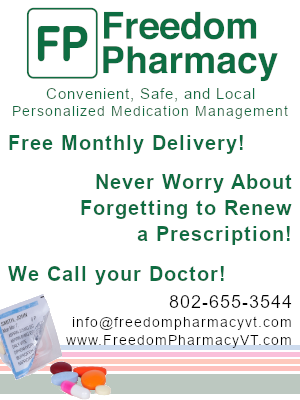 According to the presenters, recent research shows there are consistent demographic trends among investment fraud victims. Those include people who are self-reliant decision makers, have above-average income and financial knowledge, are college-educated, have experienced a recent health and/or financial setback and are optimistic and open to listening to new ideas or sales pitches.
Highlighted in the presentation were common persuasive tactics used by scammers. The "social consensus" tactic leads the victim to believe that other wealthy, smart investors have already invested in the item the scammer is trying to sell. The "source credibility" tactic is when the scammer attempts to build his credibility by claiming to be with a reputable firm, or to have a special credential or experience. Another frequently used ploy is the "scarcity" tactic, wherein the scammer creates a false sense of urgency by claiming there is only an extremely limited supply remaining.
The presentation made a point of noting that legitimate marketers may use these tactics too, but the difference between real deals and scams is that the real deals do not require you to act fast. There is always time to think about the deal before making a decision.
The presentation outlined three effective strategies to help distinguish between good and bad offers. The first step is to "end the conversation." If you practice an exit strategy, such as simply saying, "No thank you, I am not interested," it will be easier to exit a conversation when the pressure starts rising.
The second step is to "turn the tables and start asking questions, then check the answers."
Ask if the seller and his firm is registered with FINRA, the Securities and Exchange Commission (SEC) and if the investment is registered with the SEC or the Vermont securities regulator. Then, verify the answers by checking the seller's background.
Thirdly, "talk to someone first." After checking to make sure the seller is legitimate, it is important to discuss the decision with family and friends.
Attendees of the seminar, such as Johanna Widlal of Burlington, thought the presentation was "very informative. Any information as to how to watch out for fraud is information anyone needs."
Burlington resident Bob Forrest saw the presentation as a "matter of awareness and where to look for help and being aware that [help] is there."
Prior to the presentation, Douglas said, "All Vermonters, especially senior citizens, must take important steps to protect themselves and their finances from investors seeking to defraud them of their life saving and retirement investments."
The "Before you invest, ask and check" campaign, sponsored by the FINRA Investor Education Foundation, AARP Vermont, BISCHA and the Vermont State Treasurer's Office, is certainly a valuable way to get started.
Visit www.SaveAndInvest.org or call (888) 295-7422 for more information about upcoming seminars, how to check a seller, investment or form, or to order a free DVD of the presentation called "Tricks of the Trade: Outsmarting Investment Fraud."