AARP Tax-Aide Wants You!
Want to volunteer to help neighbors in your community?  Want to be engaged in a meaningful way?  Want to give back?  AARP Tax-Aide is looking for volunteers for the upcoming tax season. Tax-Aide volunteers make a difference in their communities by assisting many older, lower-income taxpayers who might otherwise miss out on the credits and deductions they've earned. Volunteers receive training and support in a welcoming environment.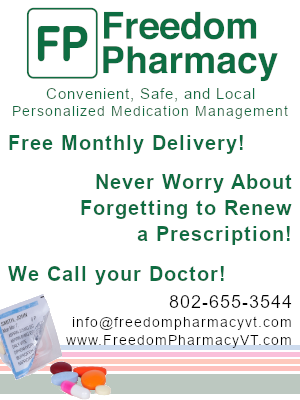 In addition to tax preparers, there are several important positions that help the program run successfully that don't require tax knowledge:
-Technology Coordinator
– Site Coordinator
– Electronic Returns Originator
-Volunteer Recruiting Specialist
-Communications Specialist
Following the training most positions require 4-8 hours a week during the tax season but most schedules can be accommodated. There are tax sites throughout Vermont.
In Vermont last year, 187 AARP Tax-Aide volunteers helped more than 14,400 people file their federal and state tax returns. The program is offered at approximately 35 sites in Vermont, including senior centers, libraries and other convenient locations. Older Vermonters received some $4.4 million in tax refunds as a resulted of this program.
To learn about our volunteer opportunities, contact kathiebtv@comcast.net or visit www.aarpfoundation.org/taxaide . AARP Foundation Tax-Aide is offered in coordination with the IRS.