By Stephanie Choate
With all the marketing ploys and gimmicks out there, it can be tough to figure out which companies are trying to make the world a better place and which ones are only interested in maximizing their profits.
Luckily, Goddard College professor Ellis Jones has done all the work for you.
Jones' book, "The Better World Shopping Guide," wraps more than 10 years of research into a tiny handbook that fits into your pocket.
"It's really a guide to figure out who the good guys and who the bad guys are in the world companies," Jones said.
Jones ranked more than 1,700 companies giving each one a letter grade. He took five key issues into account — human rights, the environment, animal protection, community involvement and social justice.
The book represents 20 years worth of data from more than 50 sources.
Along with rankings, Jones has a list of the 20 worst and best companies in the world. At the very top of the best companies list is Vermont's Seventh Generation. King Arthur Flour of Vermont also made the list, coming in at number eight.
The worst companies, in order, are Exxon Mobil, Kraft and Wal-Mart.
"I see the book as kind of a first step, really," he said. "The big picture for me is that we need a kind of global movement that will apply democratic principles to the economic realm."
Jones calls it "voting with your wallet."
The dollars you spend every day empower companies, like votes empower political candidates. So, the basic idea is to empower the good companies and encourage the bad ones to change.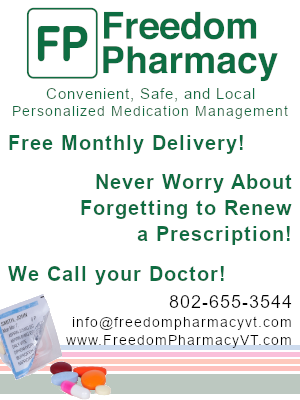 So, where can you start?
Jones includes a list of the top 10 things to change first, the things that will give you "the biggest bang for your buck," he said. At the top, somewhat surprisingly, is your bank.
People tend to open a bank account and then not really think about it, Jones said. Your balance — whether it's $100 or $100,000 ­— doesn't sit in the bank, though.
"It's invested all over the world, working and creating and managing all kinds of projects," Jones said.  "Twenty-four hours a day, that money is working to create something that you have no control over."
Jones suggested taking control of the projects your money is helping. Local banks and credit unions often invest money back into the community and have more accountability to their members, he said.
"It's a really great, long-term way to make a difference," Jones said of switching banks. "It's a little bit of a pain, but once you change over, you never have to do it again."
After switching your bank, the biggest ways to make a difference are in the gas stations you visit—with Sunoco at the top with a B+ grade—and your supermarket—with co-ops and farmers markets getting A+ grades.
For more information and hundreds of rankings, visit www.betterworldshopper.com.