By Chris Ross
California avocados are in season spring through fall, and to celebrate the new crop, the California Avocado Commission asked several chefs to create recipes using avocados. One of those chefs is Trey Foshee, of George's at the Cove in La Jolla.
Chef Foshee's creation is a rich avocado cheesecake with a hint of lemon.
CALIFORNIA AVOCADO CHEESECAKE WITH TOMATO-VANILLA JAM
14 ounces cream cheese
2 large, ripe California avocados, peeled and seeded
1 1/4 cup sugar
1 teaspoon vanilla extract
4 eggs
1 teaspoon lemon zest
Graham cracker crust (recipe follows)
Tomato-vanilla jam (recipe follows)
Serves 12
Place the cream cheese in the bowl of an electric mixer. With a paddle attachment, whip the cream cheese over medium-high speed until smooth, approximately three minutes.
Add the avocado, sugar and vanilla, and mix until smooth.
Add eggs one at a time, incorporating well after each addition.
Strain the mixture through a fine-mesh strainer.
Mix in the lemon zest, and pour filling onto Graham Cracker Crust, then smooth top with an offset spatula.
Place on top of a baking sheet, and bake at 300 degrees for 45 minutes or until set. Cool to room temperature and refrigerate.
Garnish with tomato-vanilla jam to serve.
GRAHAM CRACKER CRUST
1 1/2 cup graham cracker crumbs
1/4 cup sugar
1/3 cup butter
1 tablespoon butter, to grease pan
Combine crumbs and sugar in a medium mixing bowl.
Melt the butter over medium heat, and mix into crumb mixture with a spoon until well combined.
With the remaining butter, grease the sides and bottom of a 9-inch springform pan.
Cut out a parchment paper circle to fill in the bottom of the pan.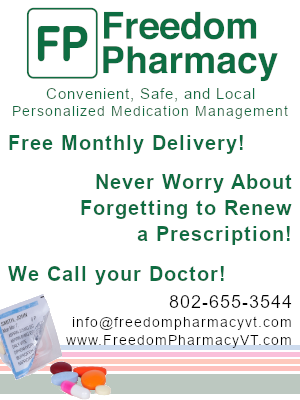 Pour the crumbs into the pan, and press the mixture evenly into the bottom of the pan with your fingers.
Bake at 300 degrees for five minutes to set the crust, then cool to room temperature.
TOMATO-VANILLA JAM
1 cup sugar
1 cup water
1/2 vanilla bean, split
4 cups red cherry tomatoes, cut in half
In a small pot, combine the sugar, water and vanilla bean, and simmer until sugar is melted.
Add the tomatoes, and simmer for 5 to 10 minutes or until the tomatoes soften.
Strain the mixture, and reserve the tomatoes in a small bowl.
Return the syrup back to the pot. Place pot over medium heat, and reduce by half, approximately 10 minutes. Pour over the tomatoes and chill completely until ready to serve.
Per Serving: Calories, 410; total fat, 26 g (sat 13g, trans 0g, poly 2g, mono 9g); cholesterol, 130 mg; sodium, 240 mg; total carbohydrates, 45 g; dietary fiber, 4 g; protein, 6 g.
Recipe courtesy of Trey Foshee. –CNS