Most of us don't think about where our food comes from as we're taking a nice bite into it…but that is changing and local restaurants, and the food producers they partner with, are making that change happen.
On Oct. 13 at ECHO Lake Aquarium and Science Center, eight Burlington-area restaurants created food using locally-sourced food ingredients provided by over 35 Vermont food producers. The restaurants were vying for the title of Grand Food Miles Champion and/or any one of three other titles which included: Lowest Food Miles, People's Choice, and Judges' Choice. What is a food mile? A food mile is a phrase to describe the distance a food travels to get to one's plate.
More than 180 guests enjoyed servings from each restaurant and helped to decide the People's Choice award. They also tasted four varieties of wine from Boyden Valley Winery.
Awards winners included:
• Lowest Food Miles: Barkeaters – Creating a dish using local ingredients that traveled the least distance, Barkeaters dish was Bloomin' Beet and Carrot Latkes with Apple Relish. The food producers included Bloomfield Farm, Charlotte; Nitty Gritty Grains, Charlotte; Philo Farm, Charlotte and Shelburne Orchards, Shelburne.
• People's Choice: American Flatbread – Creating a dish deemed the best overall by ECHO guests,  American Flatbread's dish was Cider Braised Lamb with Butternut Squash Puree and Spiced Apple Chutney. The food producers included Shelburne Farms, Shelburne; Shelburne Orchard, Shelburne; Stony Loam Farm, Charlotte.
• Judges' Choice: Skinny Pancake – Creating a dish deemed the best overall by the celebrity judges, Skinny Pancake's dish was Steak and Potatoes. The food producers included Arethusa Farm, Burlington Intervale; Charlotte Berry Farm, Charlotte; Jericho Settlers' Farm, Jericho; Personal Garden, Burlington.
• The Judges' Choice was determined by the votes of four celebrity judges: Alice Leavitt, food writer, Seven Days newspaper; Sally Pollack, Burlington Free Press Food writer; Sarah Langan, core faculty member, New England Culinary Institute; and Cheryl Herrick, food blogger from crankycakes.com.
• Grand Food Miles Champion: Sugarsnap – Creating the best overall dish with the least food miles, determined by a combination of overall points in the three categories, Sugarsnap's dish was Roasted Garlic Soup with Cheddar Tuile. The food producers included Bread and Butter Farm, So. Burlington; City Chicks, Burlington Intervale; Full Moon Farms, Hinesburg; Samara Farm, Burlington Intervale; Shelburne Farms, Shelburne; Sugarsnap Farm, Burlington Intervale; Windstone Farm, Williston.
Other participating restaurants included August First, Farmhouse Tap & Grill, Leunig's Bistro and Sweetwaters.
When asked about the quality of the food prepared by area chefs, judge Cheryl Herrick commented, "The variety of what was prepared was amazing and the level of excellence was motivational."
Another judge, Alice Leavitt, was pleasantly surprised by some of the ingredients used. "I saw chefs using products that I didn't even know we had in Vermont. And the use of the common Sumac to create a caramel in a dessert was amazing."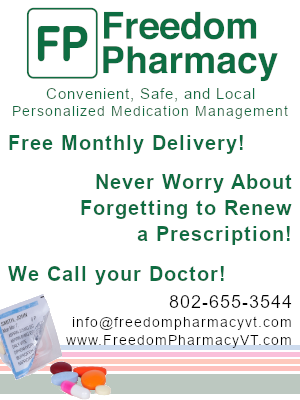 "We couldn't be happier with the turnout and the quality of offerings at this year's event," said Molly Loomis, ECHO's Director of Education. "This event created the opportunity to learn, build relationships and show creativity with fresh Vermont food ingredients.