By Peter Rowe, CNS
Satay. Kebab. Shashlik. Yakatori.
It doesn't matter what you call it or what culture it hails from. Glorious, non-laborious kebabs can bring a lot to Labor Day, the second-biggest cookout day of the year behind July 4.
Food on a stick is appealing, warm-weather fare for its ease of prep and extraordinary flavor that is only enhanced by outdoor grilling. It's as primal as fire itself.
"I think every culture has a kebab of some sort," said Su-Mei Yu, cookbook author and owner of Saffron Thai Grilled Chicken. "It is so primitive. It goes all the way back to nomads, who would find a piece of wood, cut it down so it was easy to put a piece of meat or whatever they found on it and cook without burning themselves."
Besides keeping fingers from getting scorched, cooking on skewers has many practical advantages. Small chunks of food absorb marinades and spice rubs better than big pieces.
Even the cheapest cuts of meat can be turned into a wonderfully flavored repast, Yu said. And kebabs cook more quickly, too.
Kebabs are also easy to do ahead and easy to customize. Non-meat-eaters can keep their tofu, fruits and veggies pristine on separate skewers from the meat-laden sticks favored by carnivores.
Imagination is the key to kebabs, Yu said. She likes to buy Italian sausages from the supermarket, remove their casings, and add extra fennel and spices to the meat before forming into balls and cooking on skewers.
"Think of the nationality you'd like your meat to be, and use that as the base for your seasoning or marinade," Yu said. "If you want something Indianish, use lots of cilantro. If you want something Vietnamese, add some fish sauce and sugar. If you want something Thai, use mint and white pepper and lemongrass or ginger."
Yu also likes the idea of a deconstructed hamburger on a stick.
"If you don't want a hamburger per se, you could skewer meatballs with a chunk of onion, tomatoes and pickles. You would have a hamburger without the bun. That would be fun."
Here are some tips for skewering like a pro:
— To ensure even cooking when combining veggies and meat on the same skewer, precook hard vegetables such as potatoes or whole small onions and avoid soft veggies such as tomatoes or zucchini. Better still, for greater control, cook vegetables and meat on separate skewers for the times each needs.
— Wood or metal skewers, it makes no difference which you use when it comes to taste. However, if using wood or bamboo, soak the sticks for 30 minutes in water to help prevent them from igniting on the grill. Skewer food just before grilling to keep wood sticks from drying out.
— If you have particularly twirl-prone food (think shrimp or asparagus), use two skewers parallel to each other for each kebab.
— Thread meat fairly tightly together to help it stay moist during grilling, Yu suggests.
— For tender, quick-cooking meat, slice meat very thin into ribbons and lace onto skewers, Yu suggests. For chewier, medium-rare results, cut meat into chunks and marinade. "It will be more like eating a piece of steak," she said.
— Cut foods to be cooked together in similar-sized pieces.
— Sturdy twigs of rosemary, strips of sugar cane or stalks of lemon grass can double as skewers for flavor and novelty.
— Make sure the fire is not blazing hot, Yu said. Grill kebabs over medium-low heat.
— Don't leave kebabs unattended. They require turning and perhaps the occasional basting, and they cook quickly. If ignored for too long, kebabs may do a disappearing act into the charcoal.
THAI-STYLE CHICKEN SATAY
Marinade:
1 teaspoon coriander seeds
1 teaspoon cumin seeds
1/2 teaspoon sea salt
5 garlic cloves, minced
1 tablespoon minced galangal or ginger
1 teaspoon cayenne pepper
1/2 teaspoon turmeric powder
1/2 cup combined coconut cream and milk (the consistency of whole milk), see note

Satay:
1 pound boneless, skinless chicken breasts or thighs
10 to 12 bamboo skewers, soaked in water 30 minutes, then dried
Makes 10 to 12 skewers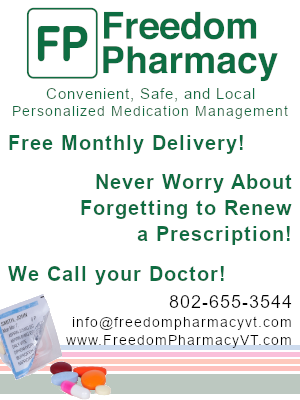 For the marinade: Put the coriander seeds in a small skillet and dry-roast over medium-high heat, sliding the skillet back and forth over the burner to prevent burning, until the seeds exude a pleasant aroma, about one minute. Remove from the heat, and transfer to a bowl to cool. Repeat with the cumin seeds. Grind in a spice grinder, and set aside.
Pound the salt and garlic in a mortar with a pestle into a paste. Add the galangal and pound into a paste. Transfer to a mixing bowl, and add the coriander and cumin seeds, cayenne and turmeric powder. Mix to combine. Add the coconut cream mixture and mix well. Set aside.
Or, if using a blender, add all the ingredients and puree. Transfer to a mixing bowl and set aside.
Stored in a glass jar with a tight-fitting lid, the marinade will keep overnight in the refrigerator.
Slice the chicken diagonally across the grain into thin strips approximately 1/10 inch, or as thin as possible. Add the chicken to the marinade; mix well to coat. Cover, and refrigerate for 30 minutes.
Mound the charcoals in one side of the grill, leaving the other side empty. Heat the grill.
While waiting for the grill to get hot, thread three to four pieces of the chicken onto each bamboo skewer into a tight bundle, covering 5 inches of the skewer. Reserve the remaining marinade.
Spray the chicken generously with vegetable oil. Lay the skewers with the chicken portion on the grill over medium-high heat, arranging them very close to one another. (The uncovered portion of the skewers should not be over the coals.) Grill, basting frequently with the marinade and turning frequently to prevent burning, until the surface is crispy and brown and the inside is firm and white, eight to 10 minutes. Transfer to a platter to serve.
Note: Coconut cream can be purchased in the Asian aisle of most supermarkets.