By Stuart Wasserman
Anyone itching to travel but with a small budget might consider affordable Latin America. Most countries have stable governments, and Ecuador even uses the dollar as their national currency. And one way to stretch that dollar is to stay in hostels. People in their 40s, 50s and 60s are among the travelers who come from around the world.
When I checked into my four-person room in Santa Marta, Colombia, I met 67-year-old Betty Hart from Alberta, Canada, who was on her way to Ecuador to do volunteer work. Another woman from Australia was in her late 50s, and both were traveling solo.
Hostels have evolved considerably over the past few years. Most of the ones in Latin America offer guests free Wi-Fi, coffee with a light breakfast, security lockers in the bunk rooms and no curfew. There is always a night attendant, and staff members clean the premises daily. Many hostels offer kitchen use free of charge. Most of the young people at the front desk speak English.
Today it's possible to book a hostel room just like any other lodging online. Two established websites for hostel reservations are www.hostelworld.com and www.bookinghostel.com. Type in a town or city that is on your itinerary and each site will show pictures of participating hostels. Many hostels also offer private rooms for singles or couples.
In Ecuador and Colombia, where I traveled, the hostels serve as mini travel agencies with bulletin boards filled with information about local day trips to Indian markets or other hostels to stay in along the tourist route. In Quito, I found Casona Mario located near the nightlife district known as Mariscal. It is run by an Argentinian ex-soccer player and offers big bathrooms with original art deco tiles. There I learned of Mindo, a town two hours from Quito that is popular with birdwatchers. Located at a lower elevation, the town is warmer than Quito and accessible by bus.
Hostels come in all shapes and sizes, and many are centrally located around the old town plazas and squares. Just a few blocks from the center of downtown Santa Marta (located about two hours from Cartegena, Colombia), two brothers from California have opened a hostel in a renovated three-story building that was once a private house.
La Brisa Loca offers group rooms with air conditioning and a full-size bar on the second floor with high ceilings and the flag of California behind the beautiful wooden bar.
Venture up a winding staircase to the rooftop patio and it's possible to reach out and almost touch the white cupola of one of the oldest cathedrals in Latin America. Six nearby hammocks turn and twist in the wind when none of the international travelers is hanging out in them.
Another top hostel in Santa Marta, The Dreamer, was built by Italians three years ago. They call it a hostel, but it is more like a low-budget four-star resort. The rooms are air-conditioned and built around a swimming pool that gets wonderful morning and afternoon sunshine. An outdoor kitchen, pool table and bar are also available. In some hostels, you meet people who come for one night but end up staying three. The Dreamer was one of those places.
In San Gil, a small town located about four hours from Bogota, I stayed in Sam's VIP Hostel. The hostel was opened by a man who formerly worked as an engineer in London. This was his family's well-appointed house, and he convinced his parents to open up the top two floors to travelers. A big living room opens to a terrace overlooking the town square, and from the front desk one can book a river-rafting adventure, mountain-biking or paragliding.
Mike moved from Washington state to San Gil about four years ago and opened a mountain-biking business and a popular restaurant called Gringo Mike's. He had been a realtor in Seattle but left when the market crashed to follow his mountain-biking passion. Mike leads his tours personally on well-maintained bicycles and offers clear instructions and tips before leading his small group careening down the 4,500-feet-deep Chicamocha Canyon. His excellent safety instructions gave me confidence for the granddaddy of all mountain-biking rides down what is said to be the world's most dangerous road outside of La Paz, Bolivia.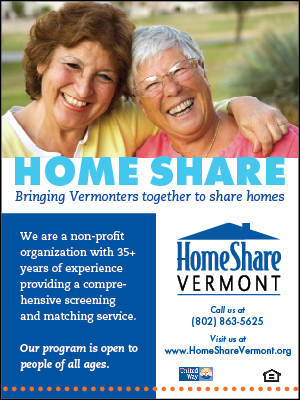 Afterwards, I stayed down in the valley in the small town of Coroico. At a lower elevation, it is a bit warmer than La Paz and is located in a cloud forest. I found the Sol y Luna to be a perfect retreat, with cabanas that felt like treehouses. Butterflies and birds abound in a beautiful garden setting. The property has been built up lovingly by a German woman who came to the area 30 years ago. The nightly rate of $30 was about double what I paid in the hostels, but worth it in order to end a budget trip with a bang. — CNS