By Luke Baynes
As the viability and constitutionality of universal health care continue to be debated at the highest levels of the federal government, the state of Vermont has forged ahead with its own plan to bring a single-payer health care system to its citizens.
On Dec. 14, representatives from various departments of the state were on hand at the Sheraton Burlington Hotel & Conference Center as part of a health care reform financing "listening session," hosted by the Vermont Agency of Administration.
"This is not a forum about whether," said Vermont Tax Commissioner Mary Peterson. "Vermont's made the decision to go ahead with an exciting new health care vision."
The health care bill signed into law by Governor Peter Shumlin on May 26 is still a long way from becoming a reality. Although the Shumlin administration and Vermont's congressional delegation have lobbied for a bill that would allow states to apply for waivers to provide single-payer plans in 2014, current federal law stipulates that states will have to wait until 2017.
One benefit of the delay is that it gives Vermont officials time to solicit public feedback on the health care reform process.
The Dec. 14 session – the third in a series of four public forums – gave residents the opportunity to express their preferences for various reform principles and financing sources by having them break into small groups and provide comments on index cards.
Prior to the group breakout sessions, Mark Larson, commissioner of the Department of Vermont Health Access, provided the audience with some sobering facts.
"Vermonters are spending more and getting less for health care," said Larson. "Between 1992 and 2009, spending on health care for Vermonters tripled. We spent $2.5 billion in health care 10 years ago, and we spend about $5 billion now. We'll spend an additional $1.6 billion per year in just four years if we don't reform our health care system."
Larson also remarked that the number of uninsured Vermonters remains too high.
"We still have 47,000 Vermonters who are uninsured," Larson said. "We also have 150,000 Vermonters who, while they have an insurance card in their wallet – they do have some coverage – they face financial risk if they were to get sick or injured … because of the cost in co-pays or deductibles in actually accessing the coverage that they have."
Larson said Vermont's health care system also has the effect of discouraging current employers to add jobs and dissuading prospective companies from locating in the state.
"We see employers who make the choice that they can't add employees, because whenever they add an employee, they're going to have to add a health care premium to their expenses," Larson said.
Michael Costa, special counsel at the Vermont Department of Taxes, followed Larson at the podium and told Vermonters that although a small percentage of state residents account for the bulk of health care expenses each year, they need to consider the fact that they are just one car accident away from being part of that needy minority.
"You need to think about not only how we fund health care over time, but how we utilize health care over time," Costa said. "In any given year, 10 percent of the people account for 73 percent of all health care expenditures. If you were to have a system where the only funding source was individuals – (where) everyone paid out-of-pocket – for those 10 percent of people that is a very difficult thing."
State Representative Jim McCullough of Williston, a supporter of universal health care, said he is pleased with the approach the state is taking in engaging the public.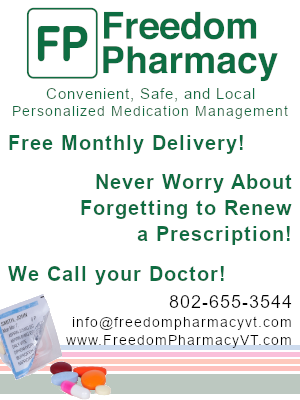 "I think we are going at this in an extremely methodical and careful way," McCullough said. "Information gathering systems like this are helping to inform (the process)."
South Burlington resident Bob Wible said he needs more explanation before he can sift through what he termed the "cloud of health care."
"There's a lot of stuff up there to pick through and understand," Wible said. "What about the guy who never worked and what about the guy who's working his can off for 60 hours a week? How do you pay for it?"
Wible's wife, Nancy, said there was one key question that went unanswered at the Dec. 14 meeting: "How does it translate to the individual?"
"I think it's now time to break it down into smaller groups and communities," she said. "We need to hear more, and I just hope the legislature is listening."